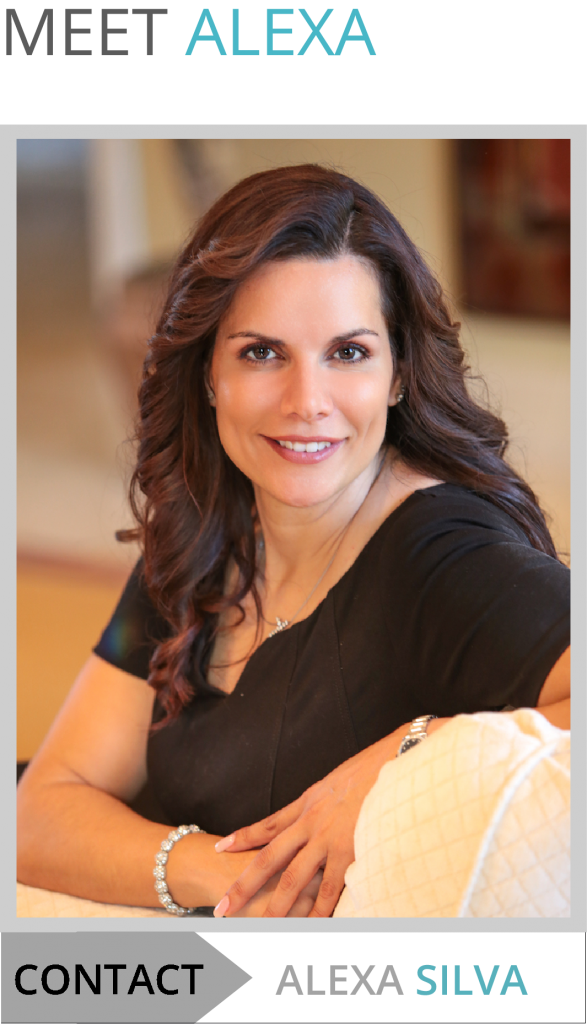 Not long after witnessing the tragic events of 9/11 in New York City, Alexa chose a fresh start for herself and her family in Stuart, Florida. Inspired by her two sons, William and Daniel, Alexa believes in the power of determination and persistence when facing adversity. Her oldest son was diagnosed at an early age with autism and her youngest with ADHD. When faced with such challenges, Alexa adopted her "anything is possible" approach and shared this powerful outlook with everyone she touches and especially her children.
Alexa actively supports her community through her volunteer efforts for Autism and victims of domestic violence. She is a role model for women and speaks to community groups on the power of living a virtuous and positive life. In her free time, Alexa enjoys time at the beach, playing tennis, running and spending time with her amazing sons.
Alexa's Strengths
Alexa Silva is an enthusiastic and talented realtor. She listens to clients to quickly define their needs and wants. Alexa uses every tool in her toolbox to ensure both sides of the transaction walk away with the best possible outcome.
"When I really believe in something strongly, the answer 'no' never gets in my way. I find creative ways around obstacles, which is aimed to be a huge benefit for my clients" says Alexa.
Sincere and enthusiastic concern for client satisfaction
Effective listening skills
Conveniently available when needed
Vast knowledge of the local real estate market
Client advocacy throughout the buying or selling process
Utmost integrity in all transactions
Valuable knowledge of home values
99% of closings happen precisely on time
Bilingual – English and Spanish
Recognition & Affiliations
"I think of myself as an Olympian," says Alexa. I've put in immense work towards my career and social contributions and feel honored by the professional and personal recognition I have received."
National Association of REALTORS®
Florida Association of REALTORS®
REALTORS® Association of Martin County
#1 Realtor for Keller Williams of The Treasure Coast
Top 1% Realtor in Palm City
Top Agent for National Association of Hispanic Real Estate Professionals
Martin County Multi-Million Dollar Producer ($14M in 2014, $19M in 2015)
Volunteerism – SafeSpace
Volunteerism – Autism Speaks (or Hope Center for Autism)