Exceeding Expectations – One Home at a Time.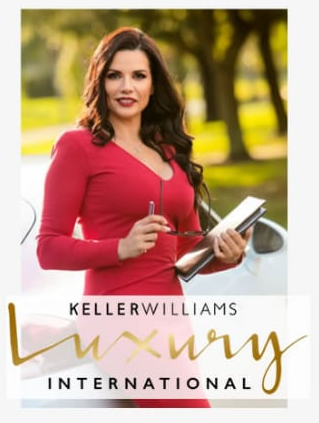 Meet Alexa
Alexa has the uncanny ability to deliver exactly what her clients want even when they are unable to precisely articulate their desires.
Her keen intuition combined with her encyclopedic knowledge of available homes, allows Alexa to find the ideal home for buyers.
Whether buying or selling, Alexa believes the client always comes first. She gives each client personalized attention and focus to expertly match buyers and sellers with the best solution that meets their needs and is within their financial comfort zone.
"I believe in treating my clients like family." says Alexa. "I give each client the same honesty, respect, and support I would for my own family."
Alexa is also well known for being quite assertive and an effective negotiator when it comes to meeting customers expectations.
Friendly Personality
Extraordinary Intuition
Sincere Empathy
Caring Questions
Creative Solutions
Personalized Approach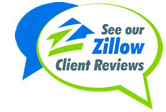 Some Highlights
While there are many financial perks to owning a home, there are also powerful non-financial benefits to consider if you're thinking about making a move.
Homeownership allows you to express yourself, gives you greater privacy and comfort, enhances your connection to your community and loved ones, and is an achievement to feel proud of.
Let's connect today to discuss all that homeownership has to offer.
Content previously posted on Keeping Current Matters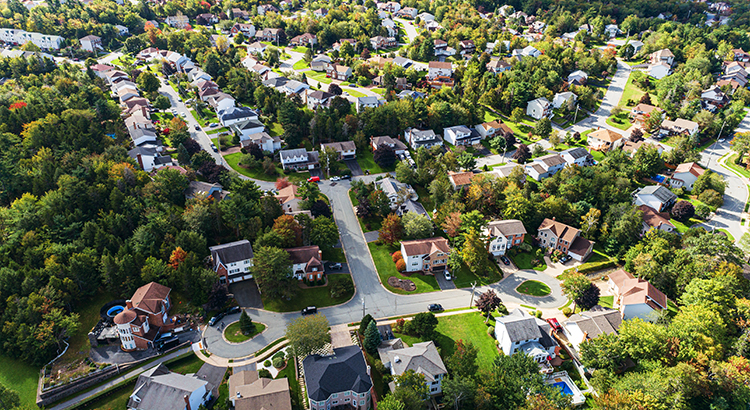 If you're thinking about buying a home, you're likely trying to juggle your needs, current mortgage rates, home prices, your schedule, and more to try to decide if you want to jump into the market.
If this sounds like you, here's one key factor that could help you with your decision: there are more homes for sale today than there were at this time last year. According to Calculated Risk, for the week ending in November 18th, there were 47.7% more homes available for sale than there were at the same time in 2021. And having more options for your home search may be exactly what you need to feel confident about making a move.
Here's a look at where the increased housing supply is coming from so you can get a better sense of what's happening in the market today and what it means for you.
What Caused the Growth in Housing Inventory This Year?
The increase we've seen in housing supply this year isn't from the source you think it is. Rather than an influx of recent homeowners listing their houses for sale (known as new listings), the primary reason the supply has grown is because homes are staying on the market a bit longer (known as active listings).
That's happening because higher mortgage rates and home prices have helped moderate the peak frenzy of buyer demand, which has slowed down the pace of sales. And, as the pace of sales has eased, inventory has grown as a result.
The graph below uses data from realtor.com to show that it's active listings, not new listings, that have driven the growth we've seen over the past few months:
And while overall inventory gains may slow down this winter due to typical housing market seasonality, you still have a chance to capitalize on the current supply.
What This Means for Your Home Search
Regardless of the source, the increase in available housing supply is good for buyers. More homes available for sale means you have more options to choose from as you search for your next home, and you may even have more time to consider them.
So, if you tried to buy a home last year and lost out in a bidding war or just couldn't find something you liked, this may be the news you've been waiting for. If you start your search today, those additional options should make it less difficult to find a home you love, especially as some other buyers pause their search this holiday season.
Just remember, housing supply is still low overall, so it won't suddenly be easy – it'll just be less challenging than it was at this time last year. As a recent article from realtor.com says:
"Despite this improvement in the number of homes actively for sale, active listings still lag their pre-pandemic levels."
The increase in housing supply helps put you in a great position to kick off the new year in your dream home. And who better to help you find it than a trusted, local real estate professional?
Bottom Line
If you're ready to jump into the housing market and see what's available in our local area, let's connect.
Content previously posted on Keeping Current Matters
If you're thinking about selling your house, you're likely hearing about the cooling housing market and wondering what that means for you. While it's not the peak intensity we saw during the pandemic, we're still in a sellers' market. That means you haven't missed your window. Realtor.com explains:
". . . while prospective home sellers may lament that they missed their prime window, in reality, this is still a terrific time to sell. In fact, according to a recent Realtor.com® home seller survey, 95% of sellers who sold their home in the past year got more than they paid for it.

Nonetheless, some of the more prominent pandemic trends have changed, so sellers might wish to adjust accordingly to get the best deal possible."
The key to success today is being realistic and working with a trusted real estate advisor who can help you set your expectations based on where the market is now, not where it was over the past few years.
Here are a few things experts say today's sellers need to consider.
Be Willing To Negotiate
At the peak of the pandemic frenzy, sellers held all the leverage because inventory was at record lows and buyers were willing to enter bidding wars over homes that were available. This year, the supply of homes for sale has increased as the market cooled. Even though inventory is still low overall, buyers today have more options, and with that comes more negotiation power.
As a seller, that means you may see more buyers getting an inspection, requesting repairs, or asking for help with closing costs today. You need to be prepared to have those conversations. As Ali Wolf, Chief Economist at Zonda, says:
"Today's market is different than it was just six months ago. . . Sellers that want the contract to move forward should be willing to work with the buyer. . . Consider helping with the closing costs or addressing many of the items on the home inspection list."
Price Your Home at Market Value
It's not just that the number of homes for sale has grown this year. Buyer demand has also pulled back in light of higher mortgage rates. As a result, pricing your house appropriately so you can catch the eyes of serious buyers is important. Greg McBride, Chief Financial Analyst at Bankrate, explains:
"Price your home realistically. This isn't the housing market of April or May, so buyer traffic will be substantially slower, but appropriately priced homes are still selling quickly."
You don't want to overreach with your price and deter buyers. At the same time, you don't want to undervalue your home and leave money on the table. This is another area where an agent's expertise comes in handy.
Think About Your First Impression on Buyers
Buyers have more options and are more particular about their investment since it costs more to buy a home given today's mortgage rates. As a result, you need to make sure your house shows well. As an article from realtor.com says:
"To stand out in the market, sellers should make their home attractive to buyers, which usually means some selective updates."
This could include everything from staging the home, to making small cosmetic updates, tackling repairs, or undergoing renovations. A trusted real estate professional will help you assess what may be worthwhile to do compared to other recently sold homes in your area.
Bottom Line
To sum it all up, your house should still sell today and move quickly if you're realistic about today's market. As a press release from Zillow puts it:
". . . sellers need to do things right to attract the attention of these buyers — pricing their home competitively and making their listing attractive to online home shoppers."
For expert advice on how to quickly sell your house in a shifting market, let's connect.
Content previously posted on Keeping Current Matters
"I've learned that people will forget what you said, people will forget what you did, but people will never forget how you made them feel". Maya Angelou