Exceeding Expectations – One Home at a Time.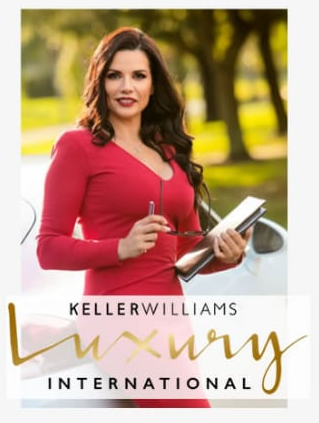 Meet Alexa
Alexa has the uncanny ability to deliver exactly what her clients want even when they are unable to precisely articulate their desires.
Her keen intuition combined with her encyclopedic knowledge of available homes, allows Alexa to find the ideal home for buyers.
Whether buying or selling, Alexa believes the client always comes first. She gives each client personalized attention and focus to expertly match buyers and sellers with the best solution that meets their needs and is within their financial comfort zone.
"I believe in treating my clients like family." says Alexa. "I give each client the same honesty, respect, and support I would for my own family."
Alexa is also well known for being quite assertive and an effective negotiator when it comes to meeting customers expectations.
Friendly Personality
Extraordinary Intuition
Sincere Empathy
Caring Questions
Creative Solutions
Personalized Approach
| | | |
| --- | --- | --- |
| __________________________________________ | OUR ZILLOW REVIEWS | _______________________________________ |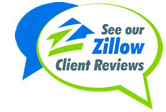 | | | |
| --- | --- | --- |
| __________________________________________ | EXCLUSIVE PROPERTIES | _______________________________________ |
| | | |
| --- | --- | --- |
| __________________________________________ | LATEST NEWS | _______________________________________ |
Some Highlights
Based on a recent Gallup poll, real estate has been rated the best long-term investment for nine years in a row.
Owning real estate is more than just a place to call home. It's also an investment in your future. That's because it's typically a stable and secure asset that can grow in value over time.
If you're ready to buy a home and invest in your future, let's connect.
Content previously posted on Keeping Current Matters
It can be tempting, especially with how hot the housing market has been over the past two years, to consider selling your home on your own. But today's market is at a turning point, making it more essential than ever to work with a real estate professional.
Not only will a trusted real estate advisor keep you updated and help you make the best decisions based on current market trends, but they're also experts in managing the many aspects of selling your house.
Here are five key reasons why working with a real estate professional makes sense today.
1. A Professional Follows the Latest Market Trends
With higher mortgage rates, rising home prices, and a growing number of homes for sale, today's housing market is showing signs of a shift back toward more pre-pandemic levels. When conditions change, following the trends and staying on top of new information is crucial when you sell.
That makes working with an expert real estate advisor critical today. They know your local area and follow national trends too. More importantly, they'll know what this data means for you, and as the market shifts, they'll be able to help you navigate it and make your best decision.
2. A Professional Helps Maximize Your Pool of Buyers
Your agent's role in bringing in buyers is important. Real estate professionals have a large variety of tools at their disposal, such as social media followers, agency resources, and the Multiple Listing Service (MLS) to ensure your house is viewed by the most buyers. Investopedia explains why it's risky to sell on your own without the network an agent provides:
"You don't have relationships with clients, other agents, or a real estate agency to bring the largest pool of potential buyers to your home. A smaller pool of potential buyers means less demand for your property, which can translate into waiting longer to sell your home and possibly not getting as much money as your house is worth."
3. A Professional Understands the Fine Print
Today, more disclosures and regulations are mandatory when selling a house. That means the number of legal documents you'll need to juggle is growing. The National Association of Realtors (NAR) explains it best, saying:
"Selling a home typically requires a variety of forms, reports, disclosures, and other legal and financial documents. . . . Also, there's a lot of jargon involved in a real estate transaction; you want to work with a professional who can speak the language."
A real estate professional knows exactly what needs to happen, what all the paperwork means, and how to work through it efficiently. They'll help you review the documents and avoid any costly missteps that could occur if you try to handle them on your own.
4. A Professional Is a Trained Negotiator
If you sell without a professional, you'll also be solely responsible for all the negotiations. That means you'll have to coordinate with:
The buyer, who wants the best deal possible
The buyer's agent, who will use their expertise to advocate for the buyer
The inspection company, which works for the buyer and will almost always find concerns with the house
The appraiser, who assesses the property's value to protect the lender
Instead of going toe-to-toe with all these parties alone, lean on an expert. They'll know what levers to pull, how to address everyone's concerns, and when you may want to get a second opinion.
5. A Professional Knows How To Set the Right Price for Your House
If you sell your house on your own, you may over or undershoot your asking price. That could mean you'll leave money on the table because you priced it too low or your house will sit on the market because you priced it too high. Pricing a house requires expertise. NAR explains it like this:
"A great real estate agent will look at your home with an unbiased eye, providing you with the information you need to enhance marketability and maximize price."
Real estate professionals know the ins and outs of how to price your house accurately and competitively. To do so, they compare your house to recently sold homes in your area and factor in the current condition of your home. These steps are key to making sure it's set to move quickly while still getting you the highest possible final sale price.
Bottom Line
Whether it's following local and national trends and guiding you through a shifting market or pricing your house right, a real estate agent has essential insights you'll want to rely on throughout the transaction. Don't go at it alone. If you plan to sell, let's connect so you have an expert on your side.
Content previously posted on Keeping Current Matters
A recent survey from Bankrate asks prospective buyers to identify the biggest obstacles in their homebuying journey. It found that 36% of those polled said saving for a down payment is one of their primary hurdles to buying a home.
If you feel the same way, the good news is there are many down payment assistance programs available that can help you achieve your homeownership goals. The key is understanding where to look and learning what options are available. Here's some information that can help you.
You Can Qualify Even if You've Purchased a Home Before
There are several misconceptions about down payment assistance programs. For starters, many people believe there's only assistance available for first-time homebuyers. While first-time buyers have many options to explore, repeat buyers have some, too. According to the latest Homeownership Program Index from downpaymentresource.com:
"It is a common misconception that homebuyer assistance is only available to first-time homebuyers, however, 38% of homebuyer assistance programs in Q1 2022 did not have a first-time homebuyer requirement."
That means repeat buyers could qualify for over one-third of the assistance programs available. And if you're a repeat buyer, you may still be able to take advantage of some first-time homebuyer programs, depending on your personal situation. That's because downpaymentresource.com also notes many of the first-time homebuyer programs use the U.S. Department of Housing and Urban Development's definition of a first-time homebuyer. Under their definition, you could qualify as a first-time buyer if you're:
Someone who hasn't owned a primary residence in 3 years.
A single parent who's only ever owned a home with a former spouse.
That means no matter where you are in your homeownership journey, there could be an option available for you.
You May Be Eligible for Programs Based on Your Location or Profession
In addition to broader options available for repeat and first-time homebuyers, there are other types of down payment assistance programs that you could qualify for based on your location. According to the National Association of Realtors (NAR):
"Many local governments and non-profit organizations offer down-payment assistance grants and loans, targeted to area borrowers and often with specific borrower requirements."
Plus, there are programs and special benefits for individuals working in certain professions or with unique statuses, including teachers, doctors and nurses, and veterans.
Ultimately, that means there are many federal, state, and local programs available for you to explore. The best way to do that is to connect with a local real estate professional and your lender to learn more about what's available in your area.
Bottom Line
Down payment assistance programs have helped many homebuyers achieve their dreams, and if you qualify, they could help you too. Let's connect today so you can begin exploring your options.
Content previously posted on Keeping Current Matters
| | | |
| --- | --- | --- |
| __________________________________________ | Testimonials | _______________________________________ |

"I've learned that people will forget what you said, people will forget what you did, but people will never forget how you made them feel". Maya Angelou