Exceeding Expectations – One Home at a Time.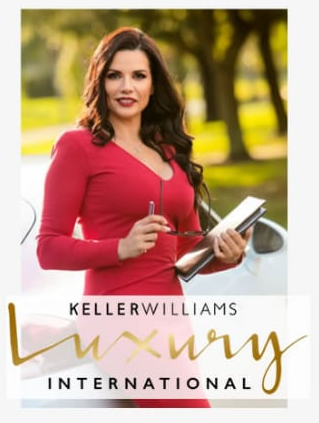 Meet Alexa
Alexa has the uncanny ability to deliver exactly what her clients want even when they are unable to precisely articulate their desires.
Her keen intuition combined with her encyclopedic knowledge of available homes, allows Alexa to find the ideal home for buyers.
Whether buying or selling, Alexa believes the client always comes first. She gives each client personalized attention and focus to expertly match buyers and sellers with the best solution that meets their needs and is within their financial comfort zone.
"I believe in treating my clients like family." says Alexa. "I give each client the same honesty, respect, and support I would for my own family."
Alexa is also well known for being quite assertive and an effective negotiator when it comes to meeting customers expectations.
Friendly Personality
Extraordinary Intuition
Sincere Empathy
Caring Questions
Creative Solutions
Personalized Approach
| | | |
| --- | --- | --- |
| __________________________________________ | OUR ZILLOW REVIEWS | _______________________________________ |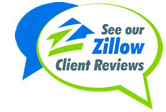 | | | |
| --- | --- | --- |
| __________________________________________ | EXCLUSIVE PROPERTIES | _______________________________________ |
| | | |
| --- | --- | --- |
| __________________________________________ | LATEST NEWS | _______________________________________ |
If you're thinking of buying a home this year, you may be wondering how much money you need to come up with for your down payment. Many people may think it's 20% of the loan to secure a mortgage. While there are plenty of lower down payment options available for qualified buyers who don't want to put 20% down, it's important to understand how a larger down payment can have great benefits too.
The truth is, there are many programs available that allow you to put down as little as 3.5%, which can be a huge benefit to those who want to purchase a home sooner rather than later. Those who have served our country may also qualify for a Veterans Affairs Home Loan (VA) and may not need a down payment. These programs have really cut down the savings time for many potential buyers, enabling them to start building family wealth sooner.
Here are four reasons why putting 20% down is a good plan if you can afford it.
1. Your interest rate may be lower.
A 20% down payment vs. a 3-5% down payment shows your lender you're more financially stable and not a large credit risk. The more confident your lender is in your credit score and your ability to pay your loan, the lower the mortgage interest rate they'll likely be willing to give you.
2. You'll end up paying less for your home.
The larger your down payment, the smaller your loan amount will be for your mortgage. If you're able to pay 20% of the cost of your new home at the start of the transaction, you'll only pay interest on the remaining 80%. If you put down 5%, the additional 15% will be added to your loan and will accrue interest over time. This will end up costing you more over the lifetime of your home loan.
3. Your offer will stand out in a competitive market.
In a market where many buyers are competing for the same home, sellers like to see offers come in with 20% or larger down payments. The seller gains the same confidence as the lender in this scenario. You are seen as a stronger buyer with financing that's more likely to be approved. Therefore, the deal will be more likely to go through.
4. You won't have to pay Private Mortgage Insurance (PMI)
What is PMI? According to Freddie Mac:
"PMI is an insurance policy that protects the lender if you are unable to pay your mortgage. It's a monthly fee, rolled into your mortgage payment, that is required for all conforming, conventional loans that have down payments less than 20%. Once you've built equity of 20% in your home, you can cancel your PMI and remove that expense from your mortgage payment."
As mentioned earlier, when you put down less than 20% when buying a home, your lender will see your loan as having more risk. PMI helps them recover their investment in you if you're unable to pay your loan. This insurance isn't required if you're able to put down 20% or more.
Many times, home sellers looking to move up to a larger or more expensive home are able to take the equity they earn from the sale of their house to put down 20% on their next home. With the equity homeowners have today, it creates a great opportunity to put those savings toward a 20% or greater down payment on a new home.
If you're looking to buy your first home, you'll want to consider the benefits of 20% down versus a smaller down payment option.
Bottom Line
If you're thinking of buying a home and are already saving for your down payment, let's connect to discuss what fits best with your long-term plans.
Content previously posted on Keeping Current Matters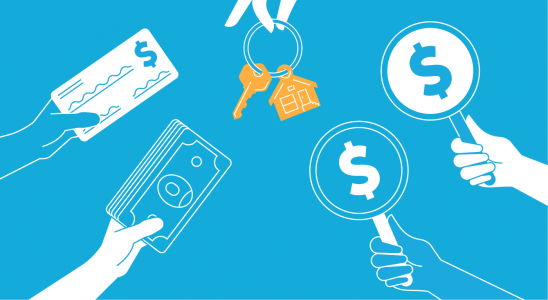 Some Highlights
Over the past year, homeowners have gained an unprecedented opportunity to sell with great success while buyer demand is soaring.
With homes selling twice as fast as they did last year at this time, getting multiple offers, and rising in price, homeowners are in the driver's seat.
Let's connect today if you're ready to learn about the leverage you have as a seller in today's housing market.
Content previously posted on Keeping Current Matters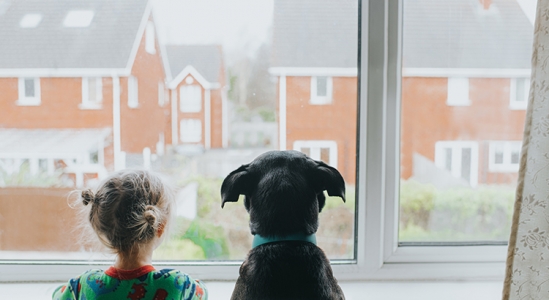 If you're looking for a home to purchase right now and having trouble finding one, you're not alone. At a time like this when there are so few houses for sale, it's normal to wonder if you'll actually find one to buy. According to the National Association of Realtors (NAR), across the country, inventory of available homes for sale is at an all-time low – the lowest point recorded since NAR began tracking this metric in 1982. There are, however, more homes expected to hit the market later this year. Let's break down the three key places they'll likely come from as 2021 continues on.
1. Homeowners Who Didn't Sell Last Year
In 2020, many sellers decided to pause their moving plans for a number of different reasons. From health concerns about the pandemic to financial uncertainty, plenty of homeowners decided not to move last year.
Now that vaccines are being distributed and there's a light at the end of the COVID-19 tunnel, it should bring some peace of mind to many potential sellers. As Danielle Hale, Chief Economist at realtor.com, notes:
"Fortunately for would-be homebuyers, we expect sellers to return to the market as we see improvement in the economy and progress against the coronavirus."
Many of the homeowners who decided not to sell in 2020 will enter the market later this year as they begin to feel more comfortable showing their house in person, understanding their financial situation, and simply having more security in life.
2. More New Homes Will Be Built
Last year was a strong year for home builders, and according to the National Association of Home Builders (NAHB), 2021 is expected to be even better:
"For 2021, NAHB expects ongoing growth for single-family construction. It will be the first year for which total single-family construction will exceed 1 million starts since the Great Recession."
With more houses being built in many markets around the country, homeowners looking for new houses that meet their changing needs will be able to move into their dream homes. When they sell their current houses, this will create opportunities for those looking to find a home that's already built to do so. It sets a simple chain reaction in motion for hopeful buyers.
3. Those Impacted Financially by the Economic Crisis
Many experts don't anticipate a large wave of foreclosures coming to the market, given the forbearance options afforded to current homeowners throughout the pandemic. Some homeowners who have been impacted economically will, however, need to move this year. There are also homeowners who didn't take advantage of the forbearance option or were already in a foreclosure situation before the pandemic began. In those cases, homeowners may decide to sell their houses instead of going into the foreclosure process, especially given the equity in homes today. Lawrence Yun, Chief Economist at NAR, explains:
"Given the huge price gains recently, I don't think many homes will have to go to foreclosure…I think homes will just be sold, and there will be cash left over for the seller, even in a distressed situation. So that's a bit of a silver lining in that we don't expect a massive sale of distressed properties."
As we can see, it looks like we're going to have an increase in the number of homes for sale in 2021. With fears of the pandemic starting to ease, new homes being built, and more listings coming to the market prior to foreclosure, there's hope if you're planning to buy this year. And if you're thinking of selling and making a move, doing so while demand for your house is high might create an outstanding move-up option for you.
Bottom Line
Housing demand is high and supply is low, so if you're thinking of moving, it's a great time to do so. There are likely many buyers who are looking for a home just like yours, and there are options coming for you to find a new house too. Let's connect today to see how you can benefit from the opportunities available in our local market.
Content previously posted on Keeping Current Matters
| | | |
| --- | --- | --- |
| __________________________________________ | Testimonials | _______________________________________ |

"I've learned that people will forget what you said, people will forget what you did, but people will never forget how you made them feel". Maya Angelou