Exceeding Expectations – One Home at a Time.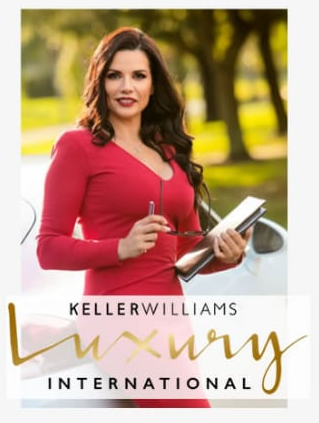 Meet Alexa
Alexa has the uncanny ability to deliver exactly what her clients want even when they are unable to precisely articulate their desires.
Her keen intuition combined with her encyclopedic knowledge of available homes, allows Alexa to find the ideal home for buyers.
Whether buying or selling, Alexa believes the client always comes first. She gives each client personalized attention and focus to expertly match buyers and sellers with the best solution that meets their needs and is within their financial comfort zone.
"I believe in treating my clients like family." says Alexa. "I give each client the same honesty, respect, and support I would for my own family."
Alexa is also well known for being quite assertive and an effective negotiator when it comes to meeting customers expectations.
Friendly Personality
Extraordinary Intuition
Sincere Empathy
Caring Questions
Creative Solutions
Personalized Approach
| | | |
| --- | --- | --- |
| __________________________________________ | OUR ZILLOW REVIEWS | _______________________________________ |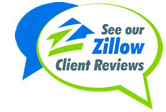 | | | |
| --- | --- | --- |
| __________________________________________ | EXCLUSIVE PROPERTIES | _______________________________________ |
| | | |
| --- | --- | --- |
| __________________________________________ | LATEST NEWS | _______________________________________ |
As vaccines are administered and travel resumes, many of us are beginning to plan for those long-awaited vacations we missed out on over the past year. Some households are focusing their efforts on buying a vacation home rather than staying in a hotel, too. The National Association of Home Builders (NAHB) reports:
"Second homes (i.e., homes sold to buyers who are not going to occupy the home year-round, but use it as a vacation home, investment property, etc.) account for 15 percent of new single-family home sales."
It's not surprising that there's an increase in demand for vacation homes. The majority of Americans are realizing they prefer to be around small groups, as shown in a recent survey from The Harris Poll:
"Social distancing taught consumers new things about how they like to socialize; (75%) said, 'during COVID social distancing I realized I preferred smaller social gatherings at home or at friends' place.'"
Not only are vacation homes seen as a potentially more pandemic-friendly way to travel and socialize, but they can also serve as an extended home-away-from-home. With more Americans being given the option to continue working remotely or retire earlier than expected, vacation homes can be used year-round. The NAHB explains:
"Remote work arrangements have made it possible for some wealthier Americans to move to alternate locations that are not just small, suburban shifts from within their current metro area.  More fundamentally, second home demand may also be benefitting by an acceleration of retirement plans, as well as stock market gains."
Bottom Line
The demand for vacation homes has increased and will continue to rise as we head into summer. If you own a house in a destination area and have thought about selling, now is a great time to take advantage of today's high buyer interest. Let's connect to discuss your opportunities in our local market.
Content previously posted on Keeping Current Matters
A recent Survey of Consumer Finances study released by the Federal Reserve reveals the net worth of homeowners is forty times greater than that of renters. If you're wondering if homeownership is a good investment, the study clearly answers that question, and the answer is yes.
Do Americans believe a home is a better investment than stocks?
In a post on the Liberty Street Economics blog, the Federal Reserve Bank of New York notes that 93.3% of Americans believe buying a home is definitely or probably a better investment than buying stocks.
Here's how the results break down:
The survey also shows a wide range of reasons why Americans feel that way (respondents were able to pick more than one answer):
Bottom Line
The data show how strongly Americans believe in homeownership as an investment. That belief is warranted. The Liberty Street Economics blog put it best by saying:
"Housing represents the largest asset owned by most households and is a major means of wealth accumulation, particularly for the middle class."
Content previously posted on Keeping Current Matters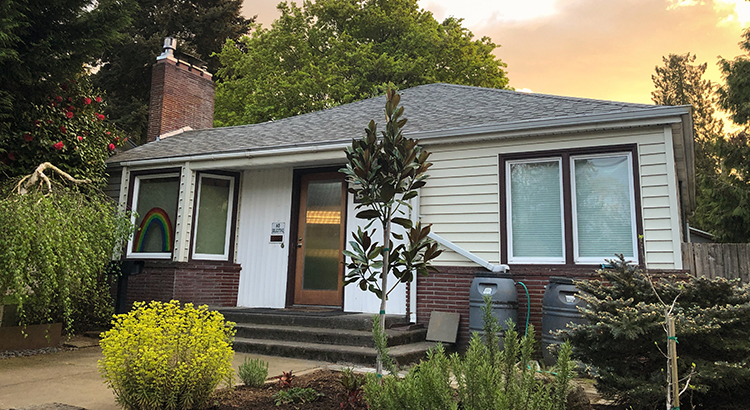 Over the past year, we've had plenty of opportunities to reflect on what we consider most important in our lives. The place we call home is one of the biggest things many of us are reevaluating. George Ratiu, Senior Economist at realtor.com, shares:
"The very nature of the pandemic, through the health implications, social distancing, and need to isolate, has really brought a central focus on the importance of home for most Americans…In a sense, it has elevated real estate markets as a centerpiece of our lives."
For some, this has spurred an interest in making a move to a home that better suits our changing needs. In a recent study on today's homebuyer preferences, the National Association of Home Builders (NAHB) states:
"When asked more specifically how the pandemic may have impacted their preference for home size…21% or about 1 out of every 5 buyers, do want a larger home now as a direct result of the health crisis, while another segment – 12% – would prefer a smaller one instead."
While you might expect more time at home to lead to a need for more space, it's interesting that a significant portion of homeowners actually want less. For those who own larger homes right now and have a desire to move, today's housing market is full of opportunities. Danielle Hale, Chief Economist at realtor.com, explains:
"In a real estate market that is tipped in the favor of sellers, boomers and older homeowners are really the ones holding the cards…Those who are selling homes can use the profits to help them buy new ones."
As a homeowner today, you likely have equity that can be put toward the purchase of your next home. With the equity growth homes have seen over the past year, you may have more than you think, which can help significantly as you make a move into your next home. According to a report from the National Association of Realtors (NAR):
"Home sellers cited that they sold their homes for a median of $66,000 more than they purchased it. Sellers 22 to 30 years gained the least at $33,400 in equity compared to sellers 66 to 74 years gained $100,000 in equity as they likely had lived in their homes for a longer period of time."
Despite the benefits of growing home equity, some homeowners are still hesitant to move and could be considering remodeling or making changes to their current space instead. However, if you've thought about aging in place rather than downsizing, you may want to reconsider. The U.S. Census Bureau points out:
"Of the nation's 115 million housing units, only 10% are ready to accommodate older populations."
If your house is no longer the best fit for your evolving needs, it may be time to put your equity to work for you and downsize to the home you really want.
Bottom Line
Today's housing market favors homeowners who are ready to sell their houses and make a move. If you're thinking about downsizing this year, let's connect to discuss your options in our local market.
Content previously posted on Keeping Current Matters
| | | |
| --- | --- | --- |
| __________________________________________ | Testimonials | _______________________________________ |

"I've learned that people will forget what you said, people will forget what you did, but people will never forget how you made them feel". Maya Angelou