Exceeding Expectations – One Home at a Time.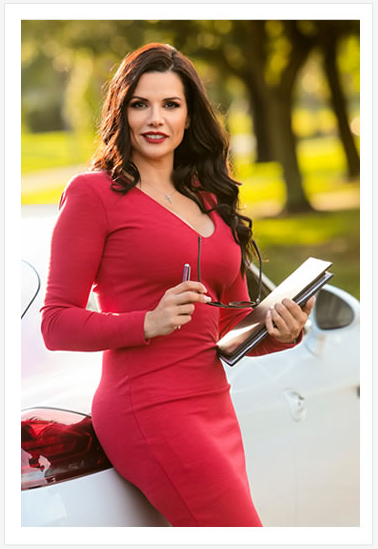 Meet Alexa
Alexa has the uncanny ability to deliver exactly what her clients want even when they are unable to precisely articulate their desires.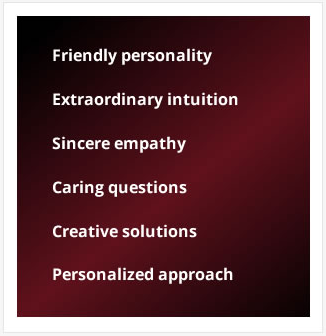 Her keen intuition combined with her encyclopedic knowledge of available homes, allows Alexa to find the ideal home for buyers.
Whether buying or selling, Alexa believes the client always comes first. She gives each client personalized attention and focus to expertly match buyers and sellers with the best solution that meets their needs and is within their financial comfort zone.
"I believe in treating my clients like family." says Alexa. "I give each client the same honesty, respect, and support I would for my own family."
Alexa is also well known for being quite assertive and an effective negotiator when it comes to meeting customers expectations.
| | | |
| --- | --- | --- |
| __________________________________________ | OUR ZILLOW REVIEWS | _______________________________________ |
Alexa and Deb did a wonderful job every step of the way in the marketing and sale of our house. Both were knowledgeable, very professional and responsive to any questions which arose. I highly recommend using them for your real estate needs.

user42209


April 10, 2020

Alexa works so hard for you whether you are buying or selling. She made finding and getting into our dream home a welcomed reality. The process was fun and so easy. Communication is key during such an important step as a new homeowner and she made everything move along smoothly, keeping us...

hannahmay4213


April 9, 2019

Alexa is extremely professional, upfront and honest. She has a wealth of knowledge and contacts that helped us find our dream home. It was such a pleasure working with her and her team. Anytime we had a question or needed something she got back to us right away. She continues to check in with us,...

kellyadiogo


January 29, 2019

Perfection… that is the word that best describes our experience with Alexa Silva. From the time we first spoke with her about our intentions to upgrade to a home more suited to our desires and needs, she made us feel at ease. She took the reins and quickly moved forward, which created a momentum...

rlewisamt


January 6, 2019

She was Very Helpful in knowing the housing market. Always able to answer questions in an expeditious way. I never felt rushed to make a decision, she always had my best interest in mind.

zuser20161122183348966


January 2, 2019

I purchased several homes with Alexa and she does a fantastic job. Start to finish great communication. Always there to help. She has a great team. I would recommend her to anyone looking to buy/sell in Palm City

trashzar


March 14, 2018

Alexa has helped me Sell and Purchase Homes on 2 different occasions in the last 3 Years. There is not a harder working, more Professional Realtor in the Industry. She truly has her finger on the pulse of the "Market" and offers multiple options to fit ones needs. She exceeded expectations at every...

nealestate3


February 8, 2018

In all my years as a home buyer and seller, I have never experienced such professionalism and customs from a realtor such as Alexis! Her knowledge and experience are an absolute must for anyone dealing in real estate. From the time of showing interest to the close of a home, Alexis is the person...

Schnzrs6


January 16, 2018

My husband and I have been very fortunate to have had the opportunity to use Alexa as our realtor. We first contracted with her to sell our home in Evergreen and are currently using her services again to sell one house and purchase another one in Pipers Landing. She is very honest with us and...

jfyfe80750


October 25, 2017

A pleasure to work with, Alexa Silva has proven herself to be the most professional, thorough, competent, knowledgeable and detail oriented realtor there is. We highly recommend Alexa for the sale of your existing home or purchase of a new one! She assisted us with both recently, and we couldn't be...

SusanMcGlynn


October 25, 2017

Alexa was extremely professional and showed she truly cared about not only us buying the right house for our family but letting us know she was there anytime to answer any questions or concerns that might come up. She went above and beyond to make this a enjoyable and stressless experience as...

SherylButterworthTully


August 16, 2017

After visiting the home we purchased several times my wife and I decided we didn't need an additional Realtor to represent us and we had confidence in Alexa that she could be fair to both buyer and seller.

we never had a reason to question her qualifications or integrity because everything she...

lewisw9


August 16, 2017

Alexa listed our home and found a buyer within just a couple of days! Her professionalism and sales expertise is superb! I would absolutely recommend her if you're thinking of selling your home!

mbrook4


June 27, 2017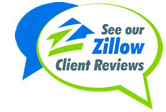 | | | |
| --- | --- | --- |
| __________________________________________ | EXCLUSIVE PROPERTIES | _______________________________________ |
| | | |
| --- | --- | --- |
| __________________________________________ | LATEST NEWS | _______________________________________ |
Some Highlights
A recent study from HarrisX shows the current health crisis isn't slowing down today's homebuyers.
Many buyers are accelerating their timelines to take advantage of low mortgage rates, and staying home has enabled some to save more money to put toward a down payment.
Let's connect today if your needs have recently changed and you're ready to make a move this year.
Content previously posted on Keeping Current Matters
With more companies figuring out how to efficiently and effectively enable their employees to work remotely (and for longer than most of us initially expected), homeowners throughout the country are re-evaluating their needs. Do I still need to live close to my company's office building? Do I need a larger home with more office space? Would making a move to the suburbs make more sense for my family? All of these questions are on the table for many Americans as we ride the wave of the current health crisis and consider evolving homeownership needs.
According to George Ratiu, Senior Economist for realtor.com:
"The ability to work remotely is expanding home shoppers' geographic options and driving their motivation to buy, even if it means a longer commute, at least in the short term…Although it's too early to tell what long-term impact the COVID-era of remote work will have on housing, it's clear that the pandemic is shaping how people live and work under the same roof."
Working remotely is definitely changing how Americans spend their time at home, and also how they use their available square footage. Homeowners aren't just looking for a room for a home office, either. The desire to have a home gym, an updated kitchen, and more space in general – indoor and outdoor – are all key factors motivating some buyers to change their home search parameters.
A recent realtor.com-HarrisX survey indicates:
"In a June poll of 2,000 potential home shoppers who indicated plans to make a purchase in the next year, 63% of those currently working from home stated their potential purchase was a result of their ability to work remotely, while nearly 40% [of] that number expected to purchase a home within four to six months and 13% said changes related to pandemic fueled their interest in buying a new home.
Clearly, Americans are thinking differently about homeownership today, and through a new lens. The National Association of Home Builders (NAHB) notes:
"New single-family home sales jumped in June, as housing demand was supported by low interest rates, a renewed consumer focus on the importance of housing, and rising demand in lower-density markets like suburbs and exurbs."
Through these challenging times, you may have found your home becoming your office, your children's classroom, your workout facility, and your family's safe haven. This has quickly shifted what home truly means to many American families. More than ever, having a place to focus on professional productivity while many competing priorities (and distractions!) are knocking on your door is challenging homeowners to get creative, use space wisely, and ultimately find a place where all of these essential needs can realistically be met. In many cases, a new home is the best option.
In today's real estate market, making a move while mortgage rates are hovering at historic lows may enable you to purchase more home for your money, just when you and your family need it most.
Bottom Line
If your personal and professional needs have changed and you're ready to accommodate all of your family's competing priorities, let's connect today. Making a move into a larger home may be exactly what you need to set your family up for optimal long-term success.
Content previously posted on Keeping Current Matters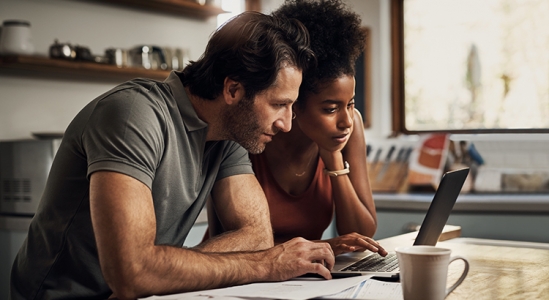 We're sitting in an optimal moment in time for homeowners who are ready to sell their houses and make a move this year. Today's homeowners are, on average, staying in their homes longer than they used to, and this is one factor driving increased homeowner equity. When equity grows, selling a house becomes increasingly desirable. Here's a breakdown of why it's a great time to capitalize on equity gain in today's market.
As average homeowner tenure lengthens and home prices rise, equity, a form of forced savings, can be applied forward to the purchase of a new home. CoreLogic explains:
"Over the past 10 years, the equity position of homeowners has positively changed as a result of more than eight years of rising home prices. As the economy climbed out of the recession in the first quarter of 2010, 25.9% or 12.1 million homes were still underwater, compared to the first quarter of 2020 when the negative equity share was at 3.4%, or 1.8 million properties. Borrowers have seen an aggregate increase of $6.2 trillion in home equity since the first quarter of 2010 and the average homeowner has gained about $106,100 in equity."
Increasing equity is enabling many homeowners who are ready to sell their current houses today to sell for an increased profit, and then reinvest their earnings in a new home. According to the Q2 2020 U.S. Home Sales Report from ATTOM Data Solutions, in the second quarter of 2020:
"Home sellers nationwide realized a gain of $75,971 on the typical sale, up from the $66,500 in the first quarter of 2020 and from $65,250 in the second quarter of last year. The latest figure, based on median purchase and resale prices, marked yet another peak level of raw profits in the United States since the housing market began recovering from the Great Recession in 2012."
If you've been taking a closer look at your house recently and are thinking it might be time for you to make a move, determining your equity position is a great place to start. Understanding how much equity you've earned over time can be a key factor in helping you realize the potential profits in your real estate investment and move toward your next homeownership goal.
Bottom Line
With average home sale profits growing, it's a great time to leverage your equity and make a move, especially while the inventory of houses for sale and mortgage rates are historically low. If you're considering selling your house, let's connect today so you can better understand your home equity position and take one step closer to the home of your dreams.
Content previously posted on Keeping Current Matters
| | | |
| --- | --- | --- |
| __________________________________________ | Testimonials | _______________________________________ |

"I've learned that people will forget what you said, people will forget what you did, but people will never forget how you made them feel". Maya Angelou