Exceeding Expectations – One Home at a Time.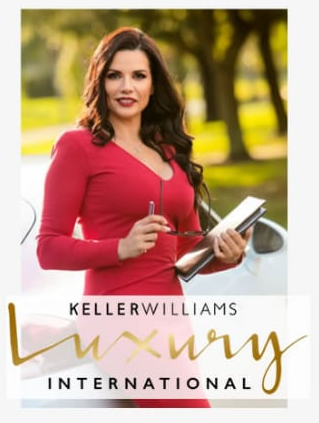 Meet Alexa
Alexa has the uncanny ability to deliver exactly what her clients want even when they are unable to precisely articulate their desires.
Her keen intuition combined with her encyclopedic knowledge of available homes, allows Alexa to find the ideal home for buyers.
Whether buying or selling, Alexa believes the client always comes first. She gives each client personalized attention and focus to expertly match buyers and sellers with the best solution that meets their needs and is within their financial comfort zone.
"I believe in treating my clients like family." says Alexa. "I give each client the same honesty, respect, and support I would for my own family."
Alexa is also well known for being quite assertive and an effective negotiator when it comes to meeting customers expectations.
Friendly Personality
Extraordinary Intuition
Sincere Empathy
Caring Questions
Creative Solutions
Personalized Approach
| | | |
| --- | --- | --- |
| __________________________________________ | OUR ZILLOW REVIEWS | _______________________________________ |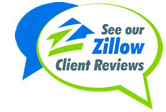 | | | |
| --- | --- | --- |
| __________________________________________ | EXCLUSIVE PROPERTIES | _______________________________________ |
| | | |
| --- | --- | --- |
| __________________________________________ | LATEST NEWS | _______________________________________ |
If you're looking to buy or sell a house, chances are you've heard talk about today's rising home prices. And while this increase in home values is great news for sellers, you may be wondering what the future holds. Will prices continue to rise with time, or should you expect them to fall?
To answer that question, let's first understand a few terms you may be hearing right now.
It's important to note home prices have increased, or appreciated, for 114 straight months. To find out if that trend may continue, look to the experts. Pulsenomics surveyed over 100 economists, investment strategists, and housing market analysts asking for their five-year projections. In terms of what lies ahead, experts say the market may see some slight deceleration, but not depreciation.
Here's the forecast for the next few years:
As the graph above shows, prices are expected to continue to rise, just not at the same pace we've seen over the last year. Over 100 experts agree, there is no expectation for price depreciation. As the arrows indicate, each number is an increase, which means prices will rise each year.
Bill McBride, author of the blog Calculated Risk, also expects deceleration, but not depreciation:
"My sense is the Case-Shiller National annual growth rate of 19.7% is probably close to a peak, and that year-over-year price increases will slow later this year."
Ivy Zelman of Zelman & Associates agrees, saying:
". . . home price appreciation is on the cusp of flipping to a decelerating trend."
A recent article from realtor.com indicates you should expect:
". . . annual price increases will slow to a more normal level, . . ."
What Does This Deceleration Mean for You?
What experts are projecting for the years ahead is more in line with the historical norm for appreciation. According to data from Black Knight, the average annual appreciation from 1995-2020 is 4.1%. As you can see from the chart above, the expert forecasts are closer to that pace, which means you should see appreciation at a level that's aligned with a more normal year.
If you're a buyer, don't expect a sudden or drastic drop in home prices – experts say it won't happen. Instead, think about your homeownership goals and consider purchasing a home before prices rise further.
If you're a seller, the continued home price appreciation is good news for the value of your house. Work with an agent to list your house for the right price based on market conditions.
Bottom Line
Experts expect price deceleration, not price depreciation over the coming years. Let's connect to talk through what's happening in the housing market today, where things are headed, and what it means for you.
Content previously posted on Keeping Current Matters
Sellers have a great opportunity this season as buyer demand still heavily outweighs the current supply of homes for sale. According to the National Association of Realtors (NAR), today's housing inventory sits at only a 2.6-month supply. To put that into perspective, a neutral market typically features a 6-month supply. That places today's market firmly in the sellers' market category.
That same NAR data also shows today's inventory of single-family homes is trailing behind the level we saw last year (see graph below):
Because of the ongoing supply challenges, buyers can feel like they're wandering across a vast, empty desert when searching for their next home. That means your house could provide an oasis for buyers thirsty for options – and it could increase the chances of buyers entering a bidding war for your home.
The latest Realtors Confidence Index Survey from NAR shows houses are receiving an average of 3.8 offers. A multiple-offer scenario lets you select the best offer and gives you incredible leverage when you sell this fall.
Bottom Line
Buyers today are looking for relief as they wander today's inventory desert. Listing your house this fall – before more options appear – gives your house the best chance to be noticed by multiple buyers. Let's connect today so your house can stand out as the oasis it truly is.
Content previously posted on Keeping Current Matters
Some Highlights
The best advice carries across multiple areas of life. When it comes to homebuying, a few simple tips can help you stay on track.
Because of increased demand, you'll need to be patient and embrace compromises during your search. Then, once you've fallen in love, commit by putting your best offer forward.
If you're looking to buy a home this year, let's connect so you have a dedicated partner and teammate to help you find the one.
Content previously posted on Keeping Current Matters
| | | |
| --- | --- | --- |
| __________________________________________ | Testimonials | _______________________________________ |

"I've learned that people will forget what you said, people will forget what you did, but people will never forget how you made them feel". Maya Angelou