Exceeding Expectations – One Home at a Time.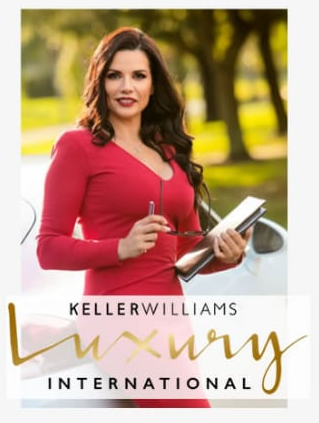 Meet Alexa
Alexa has the uncanny ability to deliver exactly what her clients want even when they are unable to precisely articulate their desires.
Her keen intuition combined with her encyclopedic knowledge of available homes, allows Alexa to find the ideal home for buyers.
Whether buying or selling, Alexa believes the client always comes first. She gives each client personalized attention and focus to expertly match buyers and sellers with the best solution that meets their needs and is within their financial comfort zone.
"I believe in treating my clients like family." says Alexa. "I give each client the same honesty, respect, and support I would for my own family."
Alexa is also well known for being quite assertive and an effective negotiator when it comes to meeting customers expectations.
Friendly Personality
Extraordinary Intuition
Sincere Empathy
Caring Questions
Creative Solutions
Personalized Approach
| | | |
| --- | --- | --- |
| __________________________________________ | OUR ZILLOW REVIEWS | _______________________________________ |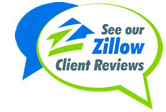 | | | |
| --- | --- | --- |
| __________________________________________ | EXCLUSIVE PROPERTIES | _______________________________________ |
| | | |
| --- | --- | --- |
| __________________________________________ | LATEST NEWS | _______________________________________ |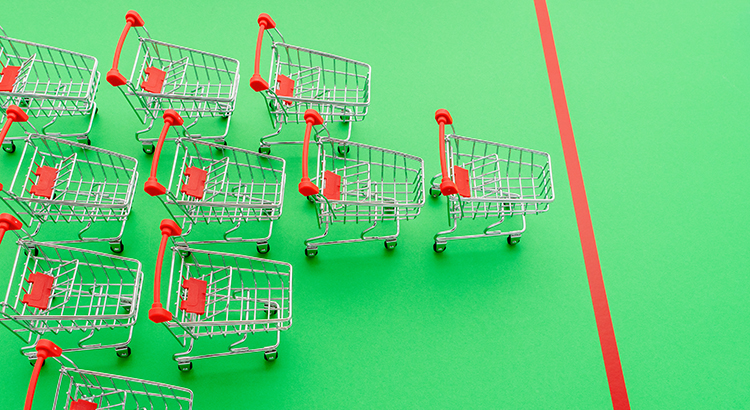 This year's record-low mortgage rates sparked high demand among homebuyers. Current homeowners, however, haven't put their houses on the market so quickly. This makes finding a home to buy today challenging for many potential buyers. With an obstacle like this, those searching for their dream homes may be pressing pause on their searches as we approach the end of the year, but that could be a big mistake for many hopeful house hunters. Here's why.
According to the most recent Housing Trends Report from the National Association of Home Builders (NAHB):
"The length of time spent searching for a home continues to grow."
The report indicates that 62% of buyers now spend 3 months or more looking for a home, an increase from 58% one year ago. A primary cause for the delay is the heavy competition today's buyers face when making an offer on a home. Based on recent data from the National Association of Realtors (NAR), the average house in today's market receives 3.4 offers before it's sold. This means for every buyer who purchases a home, there are on average two or three buyers who have to begin their search all over again.
Compared to this time last year, the NAHB report shows that buyers are having more success finding homes in their price range. However, it also notes the percentage of buyers saying they're getting outbid when they make an offer has jumped from 15% to 27%. Buyers are indicating that bidding wars are a major obstacle to finding their dream home (See graph below):
If this is a challenge you're up against in your home search, you're not alone. Feeling stuck in the process can be frustrating, but if there's ever been a year to power through, this is the one. NAHB noted:
"Difficulties finding a home to buy will likely lead 20% of active buyers to give up until next year or later. That share is up from 15% a year earlier."
Experts anticipate home prices will continue to rise into 2021, and the incredibly low interest rates we've seen this year are also forecasted to increase as the economy strengthens. Hopeful homebuyers who decide to hold off on their search until there's less competition run the risk of finding a more expensive housing market when they start looking again. If affordability is a key motivator behind your decision to buy a home, this winter is still the best time to make it happen.
Bottom Line
Bidding wars may be one of the greatest challenges buyers face in today's housing market, but they shouldn't be a deal-breaker. Having the right expert on your side throughout the buying process will give you the advantage you need when it comes to finding the right home and making a competitive offer. If you're ready to buy this winter, let's connect to discuss how to position yourself for success.
Content previously posted on Keeping Current Matters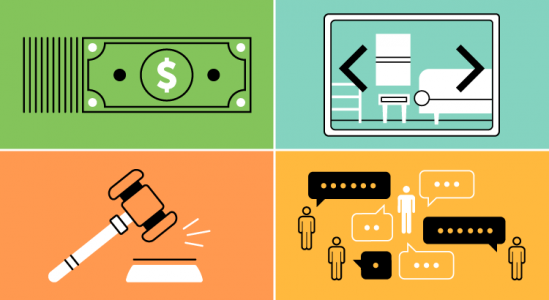 Some Highlights
Today, it's more important than ever to have an expert you trust to guide you as you sell your house.
From your safety throughout the process to the complexity of negotiating the deal, you need a professional on your side.
Before you decide to take on the challenge of selling your house on your own, let's connect to discuss your options.
Content previously posted on Keeping Current Matters
In 2020, buyers got a big boost in the housing market as mortgage rates dropped throughout the year. According to Freddie Mac, rates hit all-time lows 12 times this year, dipping below 3% for the first time ever while making buying a home more and more attractive as the year progressed (See graph below):
When you continually hear how rates are hitting record lows, you may be wondering: Are they going to keep falling? Should I wait until they get even lower?
The Challenge with Waiting
The challenge with waiting is that you can easily miss this optimal window of time and then end up paying more in the long run. Last week, mortgage rates ticked up slightly. Sam Khater, Chief Economist at Freddie Mac, explains:
"Mortgage rates jumped this week as a result of positive news about a COVID-19 vaccine. Despite this rise, mortgage rates remain about a percentage point below a year ago."
While rates are still lower today than they were one year ago, as the economy continues to get stronger and the pandemic is resolved, there's a very good chance interest rates will rise again. Several top institutions in the real estate industry are projecting an increase in mortgage rates over the next four quarters (See chart below):
If you're planning to wait until next year or later, Mike Fratantoni, Chief Economist at the Mortgage Bankers Association (MBA), forecasts mortgage rates will begin to steadily rise:
As a buyer, you need to decide if waiting makes financial sense for you.
Bottom Line
If you're planning to buy a home and want to take advantage of today's low rates, now is the time to do so. Don't assume they're going to stay this low forever.
Content previously posted on Keeping Current Matters
| | | |
| --- | --- | --- |
| __________________________________________ | Testimonials | _______________________________________ |

"I've learned that people will forget what you said, people will forget what you did, but people will never forget how you made them feel". Maya Angelou