Exceeding Expectations – One Home at a Time.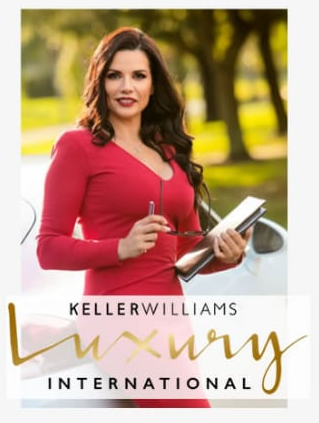 Meet Alexa
Alexa has the uncanny ability to deliver exactly what her clients want even when they are unable to precisely articulate their desires.
Her keen intuition combined with her encyclopedic knowledge of available homes, allows Alexa to find the ideal home for buyers.
Whether buying or selling, Alexa believes the client always comes first. She gives each client personalized attention and focus to expertly match buyers and sellers with the best solution that meets their needs and is within their financial comfort zone.
"I believe in treating my clients like family." says Alexa. "I give each client the same honesty, respect, and support I would for my own family."
Alexa is also well known for being quite assertive and an effective negotiator when it comes to meeting customers expectations.
Friendly Personality
Extraordinary Intuition
Sincere Empathy
Caring Questions
Creative Solutions
Personalized Approach
| | | |
| --- | --- | --- |
| __________________________________________ | OUR ZILLOW REVIEWS | _______________________________________ |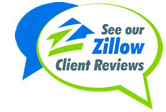 | | | |
| --- | --- | --- |
| __________________________________________ | EXCLUSIVE PROPERTIES | _______________________________________ |
| | | |
| --- | --- | --- |
| __________________________________________ | LATEST NEWS | _______________________________________ |
Some Highlights
Content previously posted on Keeping Current Matters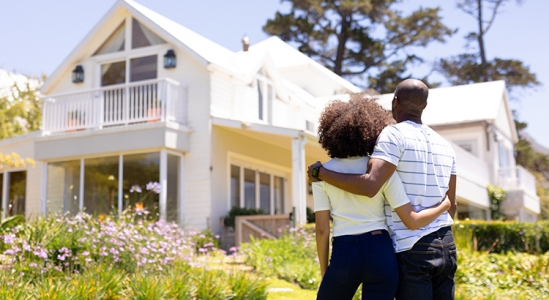 If you're a renter with a desire to become a homeowner, or a homeowner who's decided your current house no longer fits your needs, you may be hoping that waiting a year might mean better market conditions to purchase a home.
To determine if you should buy now or wait, you need to ask yourself two simple questions:
What will home prices be like in 2022?
Where will mortgage rates be by the end of 2022?
Let's shed some light on the answers to both of these questions.
What will home prices be like in 2022?
Three major housing industry entities project continued home price appreciation for 2022. Here are their forecasts:
Using the average of the three projections (6.27%), a home that sells for $350,000 today would be valued at $371,945 by the end of next year. That means, if you delay, it could cost you more. As a prospective buyer, you could pay an additional $21,945 if you wait.
Where will mortgage rates be by the end of 2022?
Today, the 30-year fixed mortgage rate is hovering near historic lows. However, most experts believe rates will rise as the economy continues to recover. Here are the forecasts for the fourth quarter of 2022 by the three major entities mentioned above:
That averages out to 3.7% if you include all three forecasts, and it's nearly a full percentage point higher than today's rates. Any increase in mortgage rates will increase your cost.
What does it mean for you if both home values and mortgage rates rise?
You'll pay more in mortgage payments each month if both variables increase. Let's assume you purchase a $350,000 home this year with a 30-year fixed-rate loan at 2.86% after making a 10% down payment. According to the mortgage calculator from Smart Asset, your monthly mortgage payment (including principal and interest payments, and estimated home insurance, taxes in your area, and other fees) would be approximately $1,899.
That same home could cost $371,945 by the end of 2022, and the mortgage rate could be 3.7% (based on the industry forecasts mentioned above). Your monthly mortgage payment, after putting down 10%, would increase to $2,166.
The difference in your monthly mortgage payment would be $267. That's $3,204 more per year and $96,120 over the life of the loan.
If you consider that purchasing now will also let you take advantage of the equity you'll build up over the next calendar year, which is approximately $22,000 for a house with a similar value, then the total net worth increase you could gain from buying this year is over $118,000.
Bottom Line
When asking if you should buy a home, you probably think of the non-financial benefits of owning a home as a driving motivator. When asking when to buy, the financial benefits make it clear that doing so now is much more advantageous than waiting until next year.
Content previously posted on Keeping Current Matters
There's a common misconception that, as a homebuyer, you need to come up with 20% of the total sale price for your down payment. In fact, a recent survey by Lending Tree asks what is keeping consumers from purchasing a home. For over half of those surveyed, the ability to afford a down payment is the biggest hurdle.
That may be because those individuals assume a 20% down payment is necessary. While putting more money down if you're able can benefit buyers, putting 20% down is not mandatory. As Freddie Mac puts it:
"The most damaging down payment myth—since it stops the homebuying process before it can start—is the belief that 20% is necessary."
If saving that much money sounds overwhelming, you might be ready to give up on the dream of homeownership before you even begin – but you don't have to. According to the Profile of Home Buyers and Sellers from the National Association of Realtors (NAR), the median down payment hasn't been over 20% since 2005. It may sound surprising, but today's average down payment is only 12%. That number is even lower for first-time homebuyers, whose average down payment is only 7%.
Based on the Home Buyers and Sellers Generational Trends Report from NAR, the graph below shows an even closer look at the down payment percentage various age groups pay:
As the graph shows, the only groups who put 20% or more down on average are older homebuyers who likely can use the sale of an existing home to fuel a larger down payment on their next home.
What does this mean for you?
If you're a prospective homebuyer, it's important to know you don't have to put the full 20% down. And while saving for any down payment amount may feel like a challenge, keep in mind there are programs for qualified buyers that allow them to purchase a home with a down payment as low as 3.5%. There are also options like VA loans and USDA loans with no down payment requirements for qualified applicants.
To understand your options, you do need to do your homework. If you're interested in learning more about down payment assistance programs, information is available through sites like downpaymentresource.com. Be sure to also work with a real estate advisor from the start to learn what you may qualify for in the homebuying process.
Bottom Line
Don't let the myth of the 20% down payment halt your homebuying process before it begins. If you want to purchase a home this year, let's connect to start the conversation and explore your options.
Content previously posted on Keeping Current Matters
| | | |
| --- | --- | --- |
| __________________________________________ | Testimonials | _______________________________________ |

"I've learned that people will forget what you said, people will forget what you did, but people will never forget how you made them feel". Maya Angelou