Exceeding Expectations – One Home at a Time.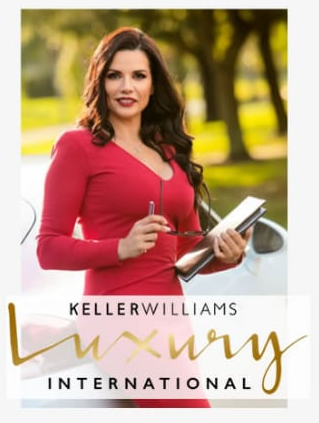 Meet Alexa
Alexa has the uncanny ability to deliver exactly what her clients want even when they are unable to precisely articulate their desires.
Her keen intuition combined with her encyclopedic knowledge of available homes, allows Alexa to find the ideal home for buyers.
Whether buying or selling, Alexa believes the client always comes first. She gives each client personalized attention and focus to expertly match buyers and sellers with the best solution that meets their needs and is within their financial comfort zone.
"I believe in treating my clients like family." says Alexa. "I give each client the same honesty, respect, and support I would for my own family."
Alexa is also well known for being quite assertive and an effective negotiator when it comes to meeting customers expectations.
Friendly Personality
Extraordinary Intuition
Sincere Empathy
Caring Questions
Creative Solutions
Personalized Approach
| | | |
| --- | --- | --- |
| __________________________________________ | OUR ZILLOW REVIEWS | _______________________________________ |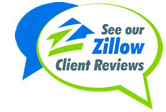 | | | |
| --- | --- | --- |
| __________________________________________ | EXCLUSIVE PROPERTIES | _______________________________________ |
| | | |
| --- | --- | --- |
| __________________________________________ | LATEST NEWS | _______________________________________ |
Some Highlights
Selling a house is no small task. If you decide to try to do it on your own, keep in mind you'll be responsible for all the expert-level work of a real estate professional.
The vital tasks an agent manages for you include listing and marketing your house, handling legal documentation, negotiating with all parties, and navigating local laws and regulations.
If you're ready to sell while the market is in your favor, let's connect to make sure you have the professional expertise you need every step of the way.
Content previously posted on Keeping Current Matters
Homebuyers are flooding the housing market right now to take advantage of record-low mortgage rates. Many have a sense of urgency to find a home soon since experts forecast a steady rise in both rates and home prices this year and next. As a result, buyer demand greatly outweighs the current housing supply. Here's how the shortage of houses for sale sets yours up to be the oasis in an inventory desert.
According to the National Association of Realtors (NAR), today's housing inventory sits at an incredibly low 2.1-month supply, far below the 6-month mark for a neutral market. Inventory of single-family homes a year ago was already very low, and as you can see in the graph below, this year's levels are even lower:
Due to these market conditions, today's buyers frequently enter fierce bidding wars while trying to purchase a home. This in turn drives up home prices and gives sellers incredible leverage in the negotiation process, two big wins if you're going to sell your house this year.
Bottom Line
In such a hot market, it can feel as though the supply of homes has virtually dried up, leaving buyers to wander in an inventory desert. That's why there's never been a better time to sell. To a parched buyer needing to secure a home as soon as possible, your house could be a true oasis.
Content previously posted on Keeping Current Matters
Over the past year, the pandemic made it challenging for some homeowners to make their mortgage payments. Thankfully, the government initiated a forbearance program to provide much-needed support. Unless they're extended once again, some of these plans and the corresponding mortgage payment deferral options will expire soon. That said, there's still time to request assistance. If your loan is backed by HUD/FHA, USDA, or VA, you can apply for initial forbearance by June 30, 2021.
Recently, the Consumer Finance Institute of the Federal Reserve Bank of Philadelphia surveyed a national sample of 1,172 homeowners with mortgages. They discussed their familiarity with and understanding of lender accommodations that might be available under the Coronavirus Aid, Relief, and Economic Security (CARES) Act. The results indicate that some borrowers didn't take advantage of the support available through forbearance:
"Most borrowers who had not used forbearance during the pandemic reported that it was because they simply did not need it. However, among the remainder, a lack of understanding about available accommodations may also be playing a role. Around 2 out of 3 in this group reported not seeking forbearance because they were unsure or pessimistic about whether they would qualify — even though a high fraction of borrowers are eligible for forbearance under the Coronavirus Aid, Relief, and Economic Security (CARES) Act."
Here are some of the reasons why those borrowers didn't opt for forbearance:
They were concerned forbearance may be costly
They didn't understand how to request forbearance
They didn't understand how the plans worked and/or whether they would qualify
If you have similar questions or concerns, the following answers may ease your fears.
If you're concerned forbearance may be costly:
The Consumer Financial Protection Bureau (CFPB) explains:
"For most loans, there will be no additional fees, penalties, or additional interest (beyond scheduled amounts) added to your account, and you do not need to submit additional documentation to qualify. You can simply tell your servicer that you have a pandemic-related financial hardship."
It's important to contact your mortgage provider (the company you send your mortgage payment to every month) to explain your current situation and determine the best plan available for your needs.
If you're not sure how to request forbearance:
Here are 5 steps to follow when requesting mortgage forbearance:
Find the contact information for your servicer
Call your servicer
Ask if you're eligible for protection under the CARES Act
Ask what happens when your forbearance period ends
Ask your servicer to provide the agreement in writing
If you don't understand how the plans work and/or whether you will qualify:
This is how the Consumer Financial Protection Bureau (CFPB) explains the program:
"Forbearance is when your mortgage servicer or lender allows you to pause or reduce your mortgage payments for a limited time while you build back your finances…

Forbearance doesn't mean your payments are forgiven or erased. You are still obligated to repay any missed payments, which, in most cases, may be repaid over time or when you refinance or sell your home. Before the end of the forbearance, your servicer will contact you about how to repay the missed payments."
The CFPB also addresses who qualifies for forbearance relief:
"You may have a right to a COVID hardship forbearance if:

You experience financial hardship directly or indirectly due to the coronavirus pandemic.
You have a federally backed mortgage, which includes HUD/FHA, VA, USDA, Fannie Mae, and Freddie Mac loans.

For mortgages that are not federally backed, servicers may offer similar forbearance options. If you are struggling to make your mortgage payments, servicers are generally required to discuss payment relief options with you, whether or not your loan is federally backed."
Bottom Line
Like many Americans, your home may be your biggest asset. By acting quickly, you might be able to take advantage of critical relief options to help keep you in your home. Even if you tried to apply at the beginning of the pandemic and it for some reason didn't work out, try again. Contact your mortgage provider today to determine if you qualify. If you have additional concerns, let's connect to answer your questions and determine if there are other mortgage relief options in our area as well.
Content previously posted on Keeping Current Matters
| | | |
| --- | --- | --- |
| __________________________________________ | Testimonials | _______________________________________ |

"I've learned that people will forget what you said, people will forget what you did, but people will never forget how you made them feel". Maya Angelou