Exceeding Expectations – One Home at a Time.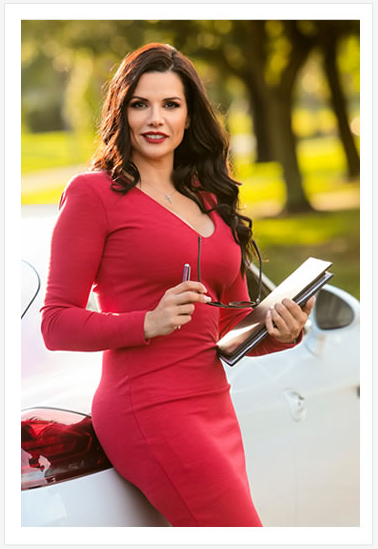 Meet Alexa
Alexa has the uncanny ability to deliver exactly what her clients want even when they are unable to precisely articulate their desires.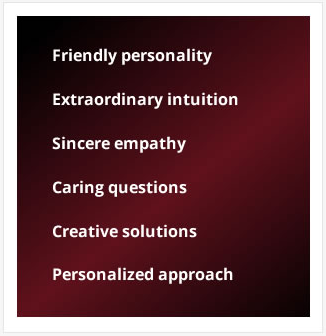 Her keen intuition combined with her encyclopedic knowledge of available homes, allows Alexa to find the ideal home for buyers.
Whether buying or selling, Alexa believes the client always comes first. She gives each client personalized attention and focus to expertly match buyers and sellers with the best solution that meets their needs and is within their financial comfort zone.
"I believe in treating my clients like family." says Alexa. "I give each client the same honesty, respect, and support I would for my own family."
Alexa is also well known for being quite assertive and an effective negotiator when it comes to meeting customers expectations.
| | | |
| --- | --- | --- |
| __________________________________________ | OUR ZILLOW REVIEWS | _______________________________________ |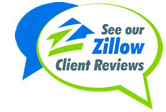 | | | |
| --- | --- | --- |
| __________________________________________ | EXCLUSIVE PROPERTIES | _______________________________________ |
| | | |
| --- | --- | --- |
| __________________________________________ | LATEST NEWS | _______________________________________ |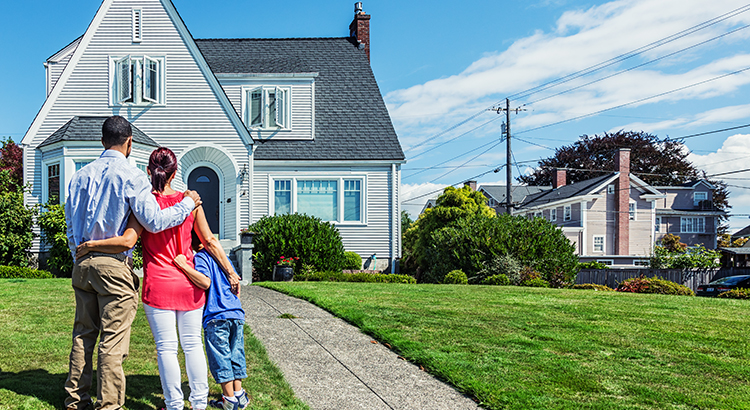 There are many clear financial benefits to owning a home: increasing equity, building net worth, growing appreciation, and more. If you're a renter, it's never too early to make a plan for how homeownership can propel you toward a stronger future. Here's a dive into three often-overlooked financial benefits of homeownership and how preparing for them now can steer you in the direction of greater stability, savings, and predictability.
1. You Won't Always Have a Monthly Housing Payment
According to a recent article by the National Association of Realtors (NAR):
"If you've been a lifelong renter, this may sound like a foreign concept, but believe it or not, one day you won't have a monthly housing payment. Unlike renting, you will eventually pay off your mortgage and your monthly payments will be funding other (possibly more fun) things."
As a homeowner, someday you can eliminate the monthly payment you make on your house. That's a huge win and a big factor in how homeownership can drive stability and savings in your life. As soon as you buy a home, your monthly housing costs will begin to work for you as forced savings, coming in the form of equity. As you build equity and grow your net worth, you can continue to reinvest those savings into your future, maybe even by buying that next dream home. The possibilities are truly endless.
2. Homeownership Is a Tax Break
One thing people who have never owned a home don't always think about are the tax advantages of homeownership. The same piece states:
"Both the interest and property tax portion of your mortgage is a tax deduction. As long as the balance of your mortgage is less than the total price of your home, the interest is 100% deductible on your tax return."
Whether you're living in your first home or your fifth, it's a huge financial advantage to have some tax relief tied to the interest you pay each year. It's one thing you definitely don't get when you're renting. Be sure to work with a tax professional to get the best possible benefits on your annual return.
3. Monthly Housing Costs Are Predictable
A third item noted in the article is how monthly costs become more predictable with homeownership:
"As a homeowner, your monthly costs are most likely based on a fixed-rate mortgage, which allows you to budget your finances over a long period of time, unlike the unpredictability of renting."
With a mortgage, you can keep your monthly housing costs steady and predictable. Rental prices have been skyrocketing since 2012, and with today's low mortgage rates, it's a great time to get more for your money when purchasing a home. If you want to lock-in your monthly payment at a low rate and have a solid understanding of what you're going to spend in your mortgage payment each month, buying a home may be your best bet.
Bottom Line
If you're ready to start feeling the benefits of stability, savings, and predictability that come with owning a home, let's get together to determine if buying a home sooner rather than later is right for you.
Content previously posted on Keeping Current Matters
Some Highlights:

There are many benefits to love about homeownership, and they're not all financial.
Being a part of a neighborhood, driving academic achievement, and improving mental health are just a few of these advantages.
Let's get together today to determine if you're ready to embrace the rewards of owning your own home.
Content previously posted on Keeping Current Matters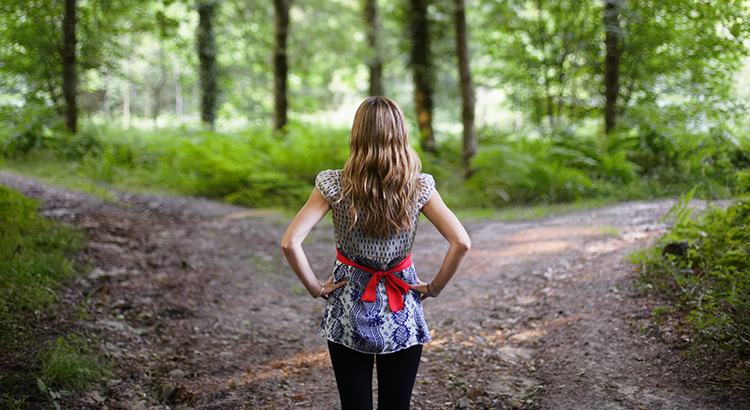 It's hard to listen to today's news without hearing about the uncertainty surrounding global markets, the spread of the coronavirus, and tensions in the Middle East, just to name a few. These concerns have caused some to question their investment plans going forward.
As an example, in Vanguard's Global Outlook for 2020, the fund explains,
"Slowing global growth and elevated uncertainty create a fragile backdrop for markets in 2020 and beyond."
Is there a silver lining to this cloud of doubt?
Some worry this could cause concern for the U.S. housing market. The uncertainty, however, may actually mean good news for real estate.
Mark Fleming, Chief Economist at First American, discussed the situation in a recent report,
"Global events and uncertainty…impact the U.S. economy, and more specifically, the U.S. housing market…U.S. bonds, backed by the full faith and credit of the U.S. government, are widely considered the safest investments in the world. When global investors sense increased uncertainty, there is a 'flight to safety' in U.S. Treasury bonds, which causes their price to go up, and their yield to go down."
Last week, in a HousingWire article, Kathleen Howley reaffirmed Fleming's point,
"The death toll from the coronavirus already has passed Severe Acute Respiratory Syndrome, or SARS, that bruised the world's economy in 2003…That's making investors around the world anxious, and when they get anxious, they tend to sell off stocks and seek the safe haven of U.S. bonds. An increase in competition for bonds means investors, including the people who buy mortgage-backed bonds, have to take lower yields. That translates into lower mortgage rates."
The yield from treasury bonds is the rate investors receive when they purchase the bond. Historically, when the treasury rate moves up or down, the 30-year mortgage rate follows. Here's a powerful graph showing the relationship between the two over the last 48 years:
How might concerns about global challenges impact the housing market in 2020? Fleming explains,
"Even a small change in the 10-year Treasury due to increased uncertainty, let's say a slight drop to 1.6 percent, would imply a 30-year, fixed mortgage rate as low as 3.3 percent. Assuming no change in household income, that would mean a house-buying power gain of $21,000, a five percent increase."
Bottom Line
For a multitude of reasons, 2020 could be a challenging year. It seems, however, real estate will do just fine. As Fleming concluded in his report:
"Amid uncertainty, the house-buying power of U.S. consumers can benefit significantly."
Content previously posted on Keeping Current Matters
| | | |
| --- | --- | --- |
| __________________________________________ | Testimonials | _______________________________________ |

"I've learned that people will forget what you said, people will forget what you did, but people will never forget how you made them feel". Maya Angelou