Exceeding Expectations – One Home at a Time.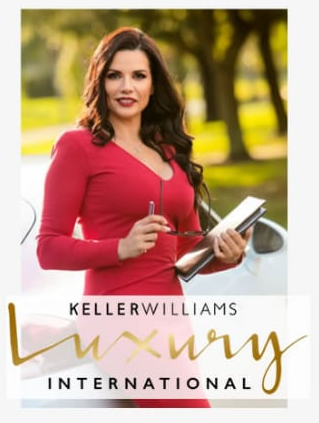 Meet Alexa
Alexa has the uncanny ability to deliver exactly what her clients want even when they are unable to precisely articulate their desires.
Her keen intuition combined with her encyclopedic knowledge of available homes, allows Alexa to find the ideal home for buyers.
Whether buying or selling, Alexa believes the client always comes first. She gives each client personalized attention and focus to expertly match buyers and sellers with the best solution that meets their needs and is within their financial comfort zone.
"I believe in treating my clients like family." says Alexa. "I give each client the same honesty, respect, and support I would for my own family."
Alexa is also well known for being quite assertive and an effective negotiator when it comes to meeting customers expectations.
Friendly Personality
Extraordinary Intuition
Sincere Empathy
Caring Questions
Creative Solutions
Personalized Approach
| | | |
| --- | --- | --- |
| __________________________________________ | OUR ZILLOW REVIEWS | _______________________________________ |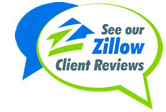 | | | |
| --- | --- | --- |
| __________________________________________ | EXCLUSIVE PROPERTIES | _______________________________________ |
| | | |
| --- | --- | --- |
| __________________________________________ | LATEST NEWS | _______________________________________ |
Some Highlights
Buyers are actively searching for and purchasing homes at a record-breaking pace. According to the latest report from the National Association of Realtors (NAR), in July, 68% of homes were on the market for less than a month.
With homes moving from listing day to pending sale in an average of just 22 days, it's a great time to sell a house.
Let's connect today so you can make your move while buyers are scooping homes up faster than they're coming to market.
Content previously posted on Keeping Current Matters
Real estate continues to be called the 'bright spot' in the current economy, but there's one thing that may hold the housing market back from achieving its full potential this year: the lack of homes for sale.
Buyers are actively searching for and purchasing homes, looking to capitalize on today's historically low interest rates, but there just aren't enough houses for sale to meet that growing need. Sam Khater, Chief Economist at Freddie Mac, explains:
"Mortgage rates have hit another record low due to a late summer slowdown in the economic recovery…These low rates have ignited robust purchase demand activity…However, heading into the fall it will be difficult to sustain the growth momentum in purchases because the lack of supply is already exhibiting a constraint on sales activity."
According to the National Association of Realtors (NAR), right now, unsold inventory sits at a 3.1-month supply at the current sales pace. To have a balanced market where there are enough homes for sale to meet buyer demand, the market needs inventory for 6 months. Today, we're nowhere near where that number needs to be. If the trend continues, it will get even harder to find homes to purchase this fall, and that may slow down potential buyers. Danielle Hale, Chief Economist at realtor.com, notes:
"The overall lack of sustained new listings growth could put a dent in fall home sales despite high interest from home shoppers, because new listings are key to home sales."
The realtor.com Weekly Recovery Report keeps an eye on the number of listings coming into the market (houses available for sale) and the total number of listings staying in the market compared to the previous year (See graph below):
Buyers are clearly scooping up homes faster than they're being put up for sale. The number of total listings (the orange line) continues to decline even as new listings (the blue line) are coming to the market. Why? Javier Vivas, Director of Economic Research at realtor.com, notes:
"The post-pandemic period has brought a record number of homebuyers back into the market, but it's also failed to bring a consistent number of sellers back. Homes are selling faster, and sales are still on an upward trend, but rapidly disappearing inventory also means more home shoppers are being priced out. If we don't see material improvement to supply in the next few weeks, we could see the number of transactions begin to dwindle again even as the lineup of buyers continues to grow."
Does this mean it's a good time to sell?
Yes. If you're thinking about selling your house, this fall is a great time to make it happen. There are plenty of buyers looking for homes to purchase because they want to take advantage of low interest rates. Realtors are also reporting an average of 3 offers per house and an increase in bidding wars, meaning the demand is there and the opportunity to sell for the most favorable terms is in your favor as a seller.
Bottom Line
If you're considering selling your house, this is the perfect time to connect so we can talk about how you can benefit from the market trends in our local area.
Content previously posted on Keeping Current Matters
Earlier this year, realtor.com announced the release of the Housing Recovery Index, a weekly guide showing how the pandemic has impacted the residential real estate market. The index leverages a weighted average of four key components of the housing industry by tracking each of the following:
Housing Demand – Growth in online search activity
Home Price – Growth in asking prices
Housing Supply – Growth of new listings
Pace of Sales – Difference in time-on-market
The index compares the current status "to the January 2020 market trend, as a baseline for pre-COVID market growth. The overall index is set to 100 in this baseline period. The higher a market's index value, the higher its recovery and vice versa."
The graph below charts the index by showing how the real estate market started out strong in early 2020, and then dropped dramatically at the beginning of March when the pandemic paused the economy. It also shows the strength of the recovery since the beginning of May.
Today, the index stands at its highest point all year, including the time prior to the economic shutdown.
The Momentum Is Still Building
Though there is some evidence that the overall economic recovery may be slowing, the housing market is still gaining momentum. Zillow tracks the number of homes that are put into contract on a weekly basis. Their latest report confirms that buyer demand is continuing to dramatically outpace this same time last year, and the percent increase over last year is growing.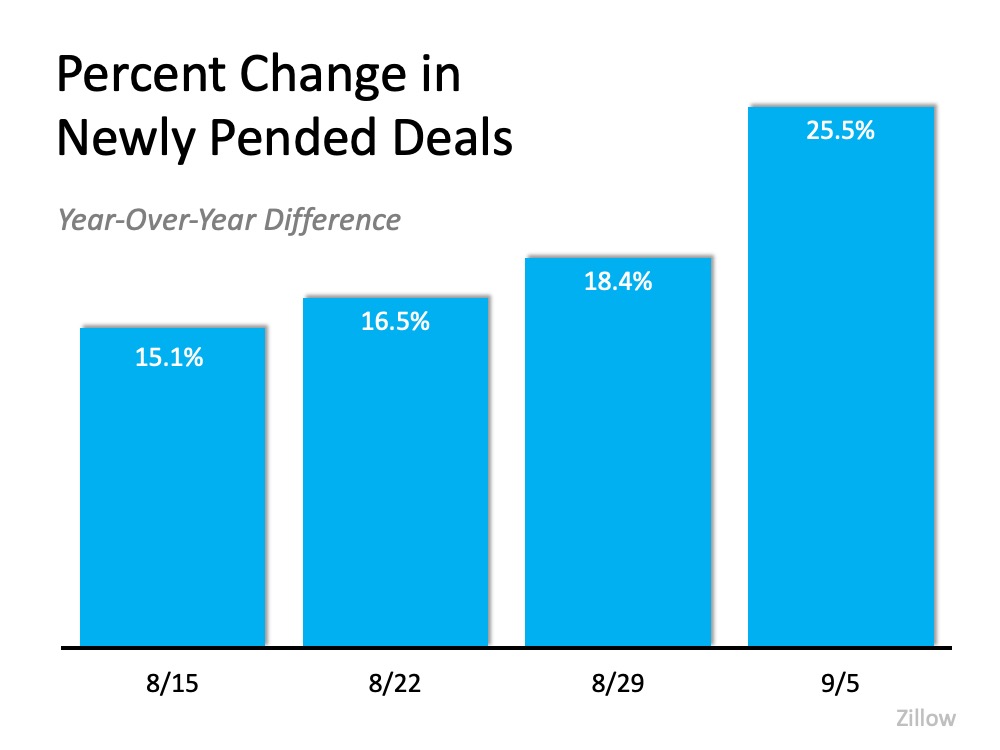 Clearly, the housing market is not only outperforming the grim forecasts from earlier this year, but it is also eclipsing the actual success of last year.
Frank Martell, President and CEO of CoreLogic, explains it best:
"On an aggregated level, the housing economy remains rock solid despite the shock and awe of the pandemic."
Bottom Line
Whether you're considering buying or selling, staying on top of the real estate market over the coming months will be essential to your success.
Content previously posted on Keeping Current Matters
| | | |
| --- | --- | --- |
| __________________________________________ | Testimonials | _______________________________________ |

"I've learned that people will forget what you said, people will forget what you did, but people will never forget how you made them feel". Maya Angelou