Exceeding Expectations – One Home at a Time.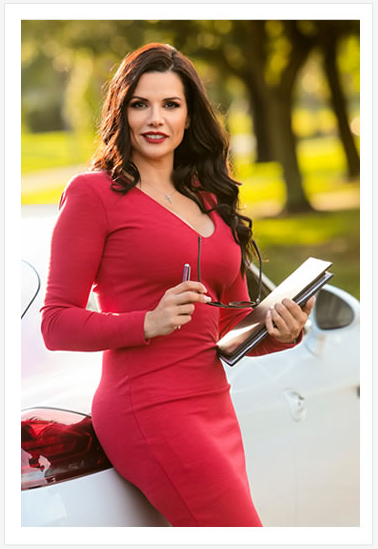 Meet Alexa
Alexa has the uncanny ability to deliver exactly what her clients want even when they are unable to precisely articulate their desires.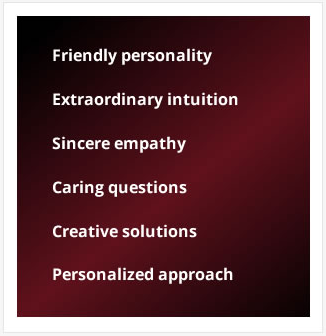 Her keen intuition combined with her encyclopedic knowledge of available homes, allows Alexa to find the ideal home for buyers.
Whether buying or selling, Alexa believes the client always comes first. She gives each client personalized attention and focus to expertly match buyers and sellers with the best solution that meets their needs and is within their financial comfort zone.
"I believe in treating my clients like family." says Alexa. "I give each client the same honesty, respect, and support I would for my own family."
Alexa is also well known for being quite assertive and an effective negotiator when it comes to meeting customers expectations.
| | | |
| --- | --- | --- |
| __________________________________________ | OUR ZILLOW REVIEWS | _______________________________________ |
Alexa and Deb did a wonderful job every step of the way in the marketing and sale of our house. Both were knowledgeable, very professional and responsive to any questions which arose. I highly recommend using them for your real estate needs.

user42209


April 10, 2020

Alexa works so hard for you whether you are buying or selling. She made finding and getting into our dream home a welcomed reality. The process was fun and so easy. Communication is key during such an important step as a new homeowner and she made everything move along smoothly, keeping us...

hannahmay4213


April 9, 2019

Alexa is extremely professional, upfront and honest. She has a wealth of knowledge and contacts that helped us find our dream home. It was such a pleasure working with her and her team. Anytime we had a question or needed something she got back to us right away. She continues to check in with us,...

kellyadiogo


January 29, 2019

Perfection… that is the word that best describes our experience with Alexa Silva. From the time we first spoke with her about our intentions to upgrade to a home more suited to our desires and needs, she made us feel at ease. She took the reins and quickly moved forward, which created a momentum...

rlewisamt


January 6, 2019

She was Very Helpful in knowing the housing market. Always able to answer questions in an expeditious way. I never felt rushed to make a decision, she always had my best interest in mind.

zuser20161122183348966


January 2, 2019

I purchased several homes with Alexa and she does a fantastic job. Start to finish great communication. Always there to help. She has a great team. I would recommend her to anyone looking to buy/sell in Palm City

trashzar


March 14, 2018

Alexa has helped me Sell and Purchase Homes on 2 different occasions in the last 3 Years. There is not a harder working, more Professional Realtor in the Industry. She truly has her finger on the pulse of the "Market" and offers multiple options to fit ones needs. She exceeded expectations at every...

nealestate3


February 8, 2018

In all my years as a home buyer and seller, I have never experienced such professionalism and customs from a realtor such as Alexis! Her knowledge and experience are an absolute must for anyone dealing in real estate. From the time of showing interest to the close of a home, Alexis is the person...

Schnzrs6


January 16, 2018

My husband and I have been very fortunate to have had the opportunity to use Alexa as our realtor. We first contracted with her to sell our home in Evergreen and are currently using her services again to sell one house and purchase another one in Pipers Landing. She is very honest with us and...

jfyfe80750


October 25, 2017

A pleasure to work with, Alexa Silva has proven herself to be the most professional, thorough, competent, knowledgeable and detail oriented realtor there is. We highly recommend Alexa for the sale of your existing home or purchase of a new one! She assisted us with both recently, and we couldn't be...

SusanMcGlynn


October 25, 2017

Alexa was extremely professional and showed she truly cared about not only us buying the right house for our family but letting us know she was there anytime to answer any questions or concerns that might come up. She went above and beyond to make this a enjoyable and stressless experience as...

SherylButterworthTully


August 16, 2017

After visiting the home we purchased several times my wife and I decided we didn't need an additional Realtor to represent us and we had confidence in Alexa that she could be fair to both buyer and seller.

we never had a reason to question her qualifications or integrity because everything she...

lewisw9


August 16, 2017

Alexa listed our home and found a buyer within just a couple of days! Her professionalism and sales expertise is superb! I would absolutely recommend her if you're thinking of selling your home!

mbrook4


June 27, 2017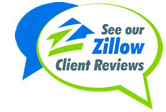 | | | |
| --- | --- | --- |
| __________________________________________ | EXCLUSIVE PROPERTIES | _______________________________________ |
| | | |
| --- | --- | --- |
| __________________________________________ | LATEST NEWS | _______________________________________ |
With the strength of the current housing market growing every day and more Americans returning to work, a faster-than-expected recovery in the housing sector is already well underway. Regardless, many are still asking the question: will we see a wave of foreclosures as a result of the current crisis? Thankfully, research shows the number of foreclosures is expected to be much lower than what this country experienced during the last recession. Here's why.
According to Black Knight Inc., the number of those in active forbearance has been leveling-off over the past month (see graph below):
Black Knight Inc. also notes, of the original 4,208,000 families granted forbearance, only 2,588,000 of these homeowners got an extension. Many homeowners have once again started to pay their mortgages, paid off their homes, or never went delinquent on their payments in the first place. They may have applied for forbearance out of precaution, but never fully acted on it (see graph below):
The housing market, and homeowners, therefore, are in a much better position than many may think. Much of that has to do with the fact that today's homeowners have more equity than most realize. According to John Burns Consulting, over 42% of homes are owned free and clear, meaning they are not tied to a mortgage. Of the remaining 58%, the average homeowner has $177,000 in equity. That number is keeping many homeowners afloat today and giving them options to avoid foreclosure.
While ATTOM Data Solutions indicates that there is a potential for the number of foreclosures to increase throughout the country, it's important to understand why they won't rock the housing market this time around:
"The United States faces a possible foreclosure surge over the coming months that could more than double the number of households threatened with eviction for not paying their mortgages."
That number may sound massive, but it is actually much smaller than it seems at first glance. Today's actual quarterly active foreclosure number is 74,860. That's over 7.5x lower than the number of foreclosures the country saw at the peak of the housing crash in 2009. When looking at the graph below, it's clear that even if the number of quarterly foreclosures today doubles, as ATTOM Data Solutions indicates is a possibility (not a given), they will only reach what historically-speaking is a normalized range, far below what up-ended the housing market roughly 10 years ago.
Equity is growing, jobs are returning, and the economy is slowly recovering, so the perfect storm for a wave of foreclosures is not realistically in the housing market forecast. As Odeta Kushi, Deputy Chief Economist for First American notes:
"Alone, economic hardship and a lack of equity are each necessary, but not sufficient to trigger a foreclosure. It is only when both conditions exist that a foreclosure becomes a likely outcome."
While our hearts are with anyone who may end up in foreclosure as a result of this crisis, we do know that today's homeowners have more options than they did 10 years ago. For some, it may mean selling their house and downsizing with that equity, which is a far better outcome than foreclosure.
Bottom Line
Homeowners today have many options to avoid foreclosure, and equity is surely helping to keep many afloat. Even if today's rate of foreclosures doubles, it will still only hit a mark that is more in line with a historically normalized range, a very good sign for homeowners and the housing market.
Content previously posted on Keeping Current Matters
Today's housing market is making a truly impressive turnaround, and it's also setting up some outstanding opportunities for buyers and sellers. Whether you're thinking of buying or selling a home this year, there are perks today that are rarely available, and definitely worth looking into. Here are the top two.
The Biggest Perk for Buyers: Low Mortgage Rates
The most impressive buyer incentive today is the average mortgage interest rate. Just last week, mortgage rates hit an all-time low for the eighth time this year. The 30-year fixed-rate is now averaging 2.88%, the lowest rate in the survey's history, which dates back to 1971 (See graph below):
This is a huge advantage for buyers. To put it in perspective, it means that today you can get a lower rate than any of the past two generations of homebuyers in your family if you decide to purchase at this time.
In addition, the National Mortgage News notes how today's buyers have increasing purchasing power due to these low mortgage rates:
"Purchasing power rose 10% year-over-year…With interest rates hitting record lows, buyers were able to afford $32,000 "more house" as of July 23 than they could the year before with the same monthly payment."
This is a great perk for buyers who are hoping to potentially get more for their money in a home, something many are considering today as they re-evaluate the amount of space they ideally need for their families. It is an opportunity not seen in 50 years, and one not to be missed if the time is right for you to buy a home.
The Biggest Perk for Sellers: Low Inventory
Today, there are simply not enough houses on the market for the number of buyers looking to purchase them. According to the National Association of Realtors (NAR):
"Total housing inventory at the end of June totaled 1.57 million units, up 1.3% from May, but still down 18.2% from one year ago (1.92 million)."
The red bars in the graph below indicate that the inventory of homes coming into the market continues to decline. It was low as we entered the pandemic and has reduced even further this year. Houses today are selling faster than they're being listed, and that's creating an even greater supply shortage (See graph below):
The lack of inventory has been a challenging situation for a while now, and with low mortgage rates fueling buyer demand, inventory is even harder for buyers to find today. Buyers are eager to purchase, and because of the shortage of homes available, they're encountering more bidding wars. This is one of the factors keeping home prices strong, an advantage for sellers. Lawrence Yun, Chief Economist for NAR notes that this trend may continue, too:
"Home prices rose during the lockdown and could rise even further due to heavy buyer competition and a significant shortage of supply."
With low inventory and high buyer demand, homeowners can potentially earn an increasing profit on their houses and sell them quickly in this sizzling summer market.
Bottom Line
Whether you're thinking about buying or selling at home, there are some key perks available right now. Let's connect today to discuss how they may play to your advantage in our local market.
Content previously posted on Keeping Current Matters
Last Friday, the Bureau of Labor Statistics (BLS) released its latest Employment Situation Summary. Going into the release, the expert consensus was for 1.58 million jobs to be added in July, and for the unemployment rate to fall to 10.5%.
When the official report came out, it revealed that 1.8 million jobs were added, and the unemployment rate fell to 10.2% (from 11.1% last month). Once again, this is excellent news as this was the third consecutive month the unemployment rate decreased.
There is, however, still a long way to go before the job market fully recovers. The Wall Street Journal (WSJ) put a potential date on that recovery:
"July's payroll growth, at 1.8 million, still leaves total payrolls 12.9 million lower than in February. And yet if job gains continued at July's pace, that deficit will be erased by March 2021. If payrolls reclaim their last peak in 13 months, that would be remarkably fast. It took more than six years after the last recession."
Permanent vs. Temporary Unemployment
During a pandemic, it's important to differentiate those who have lost their jobs on a temporary basis from those who have lost them on a permanent basis. Morgan Stanley economists noted in the same WSJ article:
"The rate of churn in the labor market remains incredibly high, but a notable positive detail in this month's report was the downtick in the rate of new permanent layoffs."
To address this, the core unemployment rate becomes increasingly important. It identifies the number of people who have permanently lost their jobs. This measure subtracts temporary layoffs and adds unemployed who did not search for a job recently. Jed Kolko, Chief Economist at Indeed and the founder of the index reported:
"Core unemployment fell in July for the first time in the pandemic. That's the good news I was hoping for."
What about the housing market?
The housing market has continued to show tremendous resilience during the pandemic. Commenting on the labor report, Robert Dietz, Chief Economist for the National Association of Home Builders (NAHB), tweeted:
"Housing continues to rebound in another positive labor market report. Home builder and remodeler job gains of 24K for July. Residential construction employment down just 56.4K compared to a year ago. Total residential construction employment at 2.85 million."
Bottom Line
We should remain cautious in our optimism, as the recovery is ultimately tied to our future success in mitigating the ongoing health crisis. However, as Mike Fratantoni, Chief Economist for the Mortgage Bankers Association, reminds us: "The pace of job growth slowed in July, but the gains over the past three months represent an impressive rebound during the ongoing economic challenges brought forth by the pandemic."
Content previously posted on Keeping Current Matters
| | | |
| --- | --- | --- |
| __________________________________________ | Testimonials | _______________________________________ |

"I've learned that people will forget what you said, people will forget what you did, but people will never forget how you made them feel". Maya Angelou