Exceeding Expectations – One Home at a Time.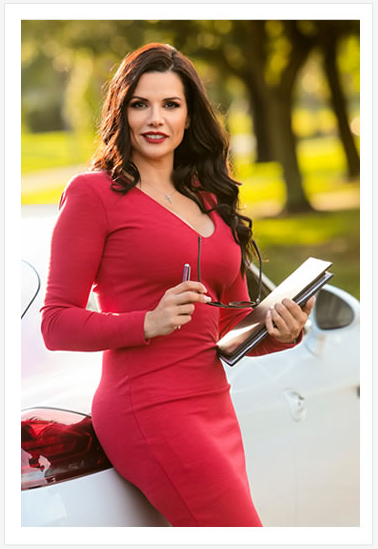 Meet Alexa
Alexa has the uncanny ability to deliver exactly what her clients want even when they are unable to precisely articulate their desires.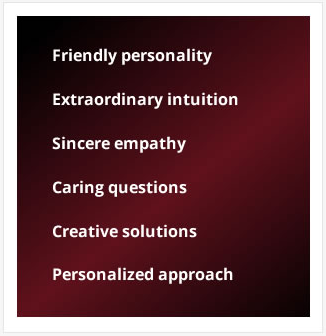 Her keen intuition combined with her encyclopedic knowledge of available homes, allows Alexa to find the ideal home for buyers.
Whether buying or selling, Alexa believes the client always comes first. She gives each client personalized attention and focus to expertly match buyers and sellers with the best solution that meets their needs and is within their financial comfort zone.
"I believe in treating my clients like family." says Alexa. "I give each client the same honesty, respect, and support I would for my own family."
Alexa is also well known for being quite assertive and an effective negotiator when it comes to meeting customers expectations.
| | | |
| --- | --- | --- |
| __________________________________________ | OUR ZILLOW REVIEWS | _______________________________________ |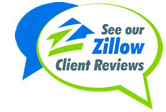 | | | |
| --- | --- | --- |
| __________________________________________ | EXCLUSIVE PROPERTIES | _______________________________________ |
| | | |
| --- | --- | --- |
| __________________________________________ | LATEST NEWS | _______________________________________ |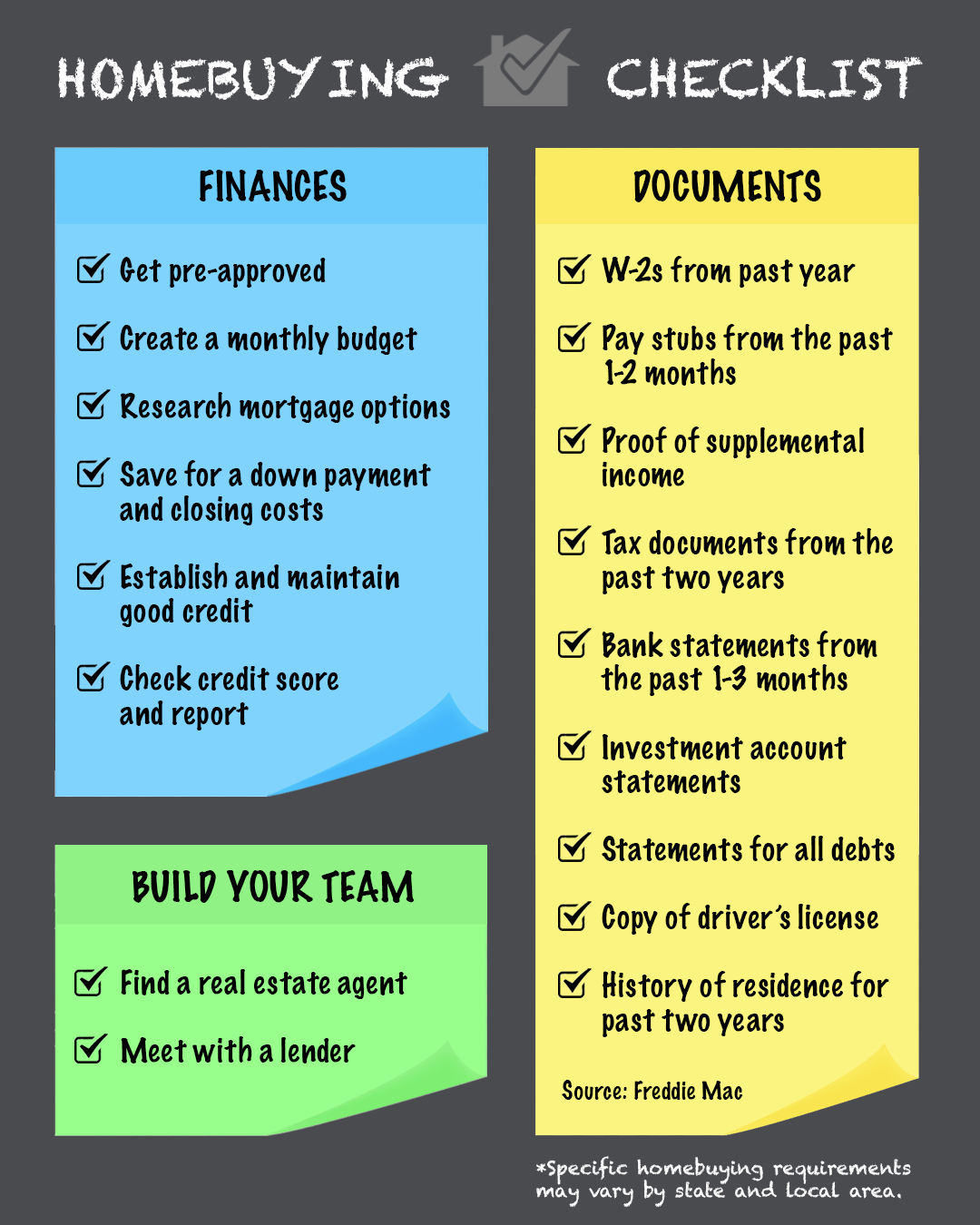 Some Highlights:
If you're thinking of buying a home, plan ahead and stay on the right track, starting with pre-approval.
Being proactive about the homebuying process will help set you up for success in each step.
Make sure to work with a trusted real estate professional along the way, to help guide you through the homebuying steps specific to your area.
Content previously posted on Keeping Current Matters
The headlines in real estate today all revolve around one major point: there is a shortage of homes available for sale. Price appreciation is accelerating again because there is a shortage of homes available for sale. First-time buyers are taking longer to purchase a home because there is a shortage of homes available for sale in the lower price points. Boomers are staying in their current homes longer because there is a shortage of homes available for sale to which they would move. In certain markets, affordability is becoming more challenging because there is a shortage of homes available for sale.
What's the major reason for this lack of housing inventory?
The issue was examined in a recent article by the National Home Builders Association (NAHB). In the article, Robert Dietz, Chief Economist for NAHB, explained:
"Home building in the 2010s was a story of the Long Recovery. After the Great Recession, the number of home builders declined significantly, and housing production was unable to meet buyer demand…Years of population and household formation growth, combined with relatively reduced levels of home building, have left the market with a critical supply shortage."
Here are the single-family home construction starts by decade for the last six decades:
Obviously, there's a current shortage of homes for sale because not enough houses were built over the last ten years. To add to the challenge, the U.S. population expanded by more than 20 million people during the 2010s.
Below is a graph showing the number of starts per every million in population. The last decade shows that starts per population were less than half the average of the previous five decades.
There's good news coming!
The NAHB article explains that there is light at the end of the tunnel.
How confident home builders are in the housing market is a great indicator of how much building is about to get started. The NAHB/Wells Fargo Housing Market Index (HMI) gauges builder perceptions of current single-family home sales and sales expectations for the next six months as "good," "fair," or "poor." The survey also asks builders to rate traffic of prospective buyers as "high to very high," "average," or "low to very low." Scores for each component are then used to calculate a seasonally adjusted index where any number over 50 indicates that more builders view conditions as "good" than "poor."
Here are the HMI readings going back to 2008:
The 2019 confidence reading of 76 was the highest since 1999. The January 2020 index came in one point lower at 75. These readings indicate we should see an increase in new residential construction in 2020. Just last week, NAHB Chairman Greg Ugalde stated:
"Low interest rates and a healthy labor market combined with a need for additional inventory are setting the stage for further home building gains in 2020."
The increase in housing starts has already begun. According to the January report from the U.S. Census Bureau and the U.S. Department of Housing and Urban Development, single‐family housing starts were up 11.2% and attained the highest level in thirteen years.
Bottom Line
Whether you're a first-time buyer or a seller thinking of moving up or down, 2020 could be your year with more new construction homes coming to market.
Content previously posted on Keeping Current Matters
Home values have been increasing for 93 consecutive months, according to the National Association of Realtors. If you're a homeowner, particularly one looking to downsize your living space, that's great news, as you've likely built significant equity in your home.
Here's some more good news: mortgage rates are expected to remain low throughout 2020 at an average of 3.8% for a 30-year fixed-rate loan.
The combination of leveraging your growing equity and capitalizing on low rates could make a big difference in your housing plans this year.
How to Use Your Home Equity
For move-up buyers, the typical pattern for building financial stability and wealth through homeownership works this way: you buy a house and gain equity over several years of mortgage payments and price appreciation. You then take that equity from the sale of your house to make a down payment on your next home and repeat the process.
For homeowners ready to downsize, home equity can work in a slightly different way. What you choose to do depends in part upon your goals.
According to HousingWire.com, for some, the desire to downsize may be related to retirement plans or children aging out of the home. Others may be choosing to live in a smaller home to save money or simplify their lifestyle in a space that's easier to clean and declutter. The reasons can vary greatly and by generation.
Those who choose to put their equity toward a new home have the opportunity to make a substantial down payment or maybe even to buy their next home in cash. This is incredibly valuable if your goal is to have a minimal mortgage payment or none at all.
A local real estate professional can help you evaluate your equity and how to use it wisely. If you're planning to downsize, keep in mind that home prices are anticipated to continue rising in 2020, which could influence your choices.
The Impact of Low Mortgage Rates
Low mortgage rates can offset price hikes, so locking in while rates are low will be key. For many downsizing homeowners, a loan with a shorter term is ideal, so the balance can be reduced more quickly.
Interest rates on 10, 15, and 20-year loans are lower than the rates on a 30-year fixed-rate loan. If you're downsizing your housing costs, you may prefer a shorter-term loan to pay off your home faster. This way, you can save thousands in interest payments over time.
Bottom Line
If you're planning a transition into a smaller home, the twin trends of low mortgage rates and rising home equity can kickstart or boost your plans, especially if you're anticipating retirement soon or just want to live in a smaller home that's easier to maintain. Let's get together today to explore your options.
Content previously posted on Keeping Current Matters
| | | |
| --- | --- | --- |
| __________________________________________ | Testimonials | _______________________________________ |

"I've learned that people will forget what you said, people will forget what you did, but people will never forget how you made them feel". Maya Angelou