Exceeding Expectations – One Home at a Time.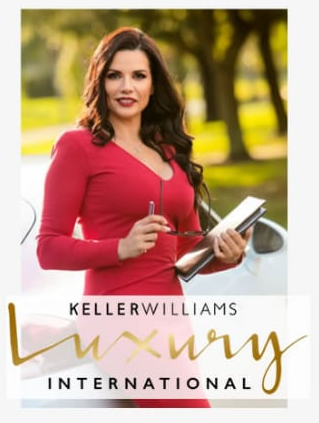 Meet Alexa
Alexa has the uncanny ability to deliver exactly what her clients want even when they are unable to precisely articulate their desires.
Her keen intuition combined with her encyclopedic knowledge of available homes, allows Alexa to find the ideal home for buyers.
Whether buying or selling, Alexa believes the client always comes first. She gives each client personalized attention and focus to expertly match buyers and sellers with the best solution that meets their needs and is within their financial comfort zone.
"I believe in treating my clients like family." says Alexa. "I give each client the same honesty, respect, and support I would for my own family."
Alexa is also well known for being quite assertive and an effective negotiator when it comes to meeting customers expectations.
Friendly Personality
Extraordinary Intuition
Sincere Empathy
Caring Questions
Creative Solutions
Personalized Approach
| | | |
| --- | --- | --- |
| __________________________________________ | OUR ZILLOW REVIEWS | _______________________________________ |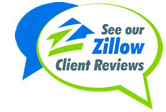 | | | |
| --- | --- | --- |
| __________________________________________ | EXCLUSIVE PROPERTIES | _______________________________________ |
| | | |
| --- | --- | --- |
| __________________________________________ | LATEST NEWS | _______________________________________ |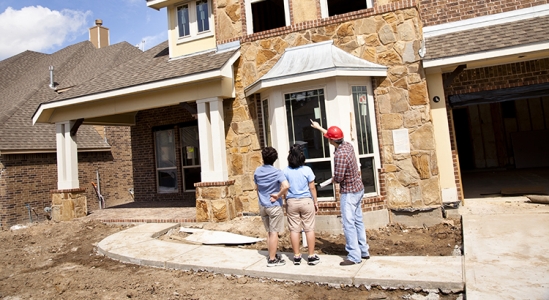 Last week, the National Association of Home Builders (NAHB) reported their Housing Market Index (HMI) hit an all-time high in the 35-year history of the series with a score of 83. The index gauges builder perceptions of current single-family home sales and sale expectations for the next six months, as well as the traffic of prospective buyers of new homes.
As the following chart shows, confidence dropped dramatically when stay-in-place orders were originally mandated earlier this year. Since then, it has soared back.
Looking at the three-month moving averages for HMI scores, confidence increased in every region of the country:
The Northeast increased 11 points to 76
The Midwest jumped 9 points to 72
The South rose 8 points to 79
The West increased 7 points to 85
Confidence Is Validated by the Numbers
This confidence is definitely warranted. According to a recent NAHB report, single-family housing starts increased 4.1% to a 1.02 million annual rate, and single-family permits increased 6% to a 1.04 million unit rate, meaning newly constructed homes are on the rise.
A separate report from the Mortgage Bankers Association (MBA) shows mortgage applications for new home purchases increased by 33.3% compared to a year ago. Joel Kan, Associate Vice President of Economic and Industry Forecasting at MBA, commented on the numbers:
"The housing market continued to exceed expectations in August, as housing demand for new homes stayed strong and the job market continued to recover…The new home market has maintained its path of recovery throughout the summer, and record-low mortgage rates and households seeking more space will likely continue to drive demand into the fall."
Bottom Line
If you're thinking about putting your house on the market but are afraid you may not find a home to buy, let's connect to discuss new construction opportunities in our area.
Content previously posted on Keeping Current Matters
Housing inventory is at an all-time low. There are 39% fewer homes for sale today than at this time last year, and buyer demand continues to set records. Zillow recently reported:
"Newly pending sales are up 25.5% compared to the same week last year, the highest year-over-year increase in the weekly Zillow database."
Whenever there is a shortage in supply of an item that's in high demand, the price of that item increases. That's exactly what's happening in the real estate market right now. CoreLogic's latest Home Price Index reports that values have increased by 5.5% over the last year.
This is great news if you're planning to sell your house; on the other hand, as either a first-time or repeat buyer, this may instead seem like troubling news. However, purchasers should realize that the price of a house is not as important as the cost. Let's break it down.
There are several factors that influence the cost of a home. The two major ones are the price of the home and the interest rate at which a buyer can borrow the funds necessary to purchase the home.
Last week, Freddie Mac announced that the average interest rate for a 30-year fixed-rate mortgage was 2.87%. At this time last year, the rate was 3.73%. Let's use an example to see how that difference impacts the true cost of a home.
Assume you purchased a home last year and took out a $250,000 mortgage. As mentioned above, home values have increased by 5.5% over the last year. To buy that same home this year, you would need to take out a mortgage of $263,750.
How will your monthly mortgage payment change based on today's lower mortgage rate?
This table calculates the difference in your monthly payment:
That's a savings of $61 monthly, which adds up to $732 annually and $21,960 over the life of the loan.
Bottom Line
Even though home values have appreciated, it's a great time to buy a home because mortgage rates are at historic lows.
Content previously posted on Keeping Current Matters
Earlier this year, many economists and market analysts were predicting an apocalyptic financial downturn that would potentially rattle the U.S. economy for years to come. They immediately started to compare it to the Great Depression of a century ago. Six months later, the economy is still trying to stabilize, but it is evident that the country will not face the total devastation projected by some. As we continue to battle the pandemic, forecasts are now being revised upward. The Wall Street Journal (WSJ) just reported:
"The U.S. economy and labor market are recovering from the coronavirus-related downturn more quickly than previously expected, economists said in a monthly survey.

Business and academic economists polled by The Wall Street Journal expect gross domestic product to increase at an annualized rate of 23.9% in the third quarter. That is up sharply from an expectation of an 18.3% growth rate in the previous survey."
What Shape Will the Recovery Take?
Economists have historically cast economic recoveries in the form of one of four letters – V, U, W, or L.
A V-shaped recovery is all about the speed of the recovery. This quick recovery is treated as the best-case scenario for any economy that enters a recession. NOTE: Economists are now also using a new term for this type of recovery called the "Nike Swoosh." It is a form of the V-shape that may take several months to recover, thus resembling the Nike Swoosh logo.
A U-shaped recovery is when the economy experiences a sharp fall into a recession, like the V-shaped scenario. In this case, however, the economy remains depressed for a longer period of time, possibly several years, before growth starts to pick back up again.
A W-shaped recovery can look like an economy is undergoing a V-shaped recovery until it plunges into a second, often smaller, contraction before fully recovering to pre-recession levels.
An L-shaped recovery is seen as the worst-case scenario. Although the economy returns to growth, it is at a much lower base than pre-recession levels, which means it takes significantly longer to fully recover.
Many experts predicted that this would be a dreaded L-shaped recovery, like the 2008 recession that followed the housing market collapse. Fortunately, that does not seem to be the case.
The same WSJ survey mentioned above asked the economists which letter this recovery will most resemble. Here are the results:
What About the Unemployment Numbers?
It's difficult to speak positively about a jobs report that shows millions of Americans are still out of work. However, when we compare it to many forecasts from earlier this year, the numbers are much better than most experts expected. There was talk of numbers that would rival the Great Depression when the nation suffered through four consecutive years of unemployment over 20%.
The first report after the 2020 shutdown did show a 14.7% unemployment rate, but much to the surprise of many analysts, the rate has decreased each of the last three months and is now in the single digits (8.4%).
Economist Jason Furman, Professor at Harvard University's John F. Kennedy School of Government and the Chair of the Council of Economic Advisers during the previous administration, recently put it into context:
"An unemployment rate of 8.4% is much lower than most anyone would have thought it a few months ago. It is still a bad recession but not a historically unprecedented event or one we need to go back to the Great Depression for comparison."
The economists surveyed by the WSJ also forecasted unemployment rates going forward:
2021: 6.3%
2022: 5.2%
2023: 4.9%
The following table shows how the current employment situation compares to other major disruptions in our economy:
Bottom Line
The economic recovery still has a long way to go. So far, we are doing much better than most thought would be possible.
Content previously posted on Keeping Current Matters
| | | |
| --- | --- | --- |
| __________________________________________ | Testimonials | _______________________________________ |

"I've learned that people will forget what you said, people will forget what you did, but people will never forget how you made them feel". Maya Angelou