Exceeding Expectations – One Home at a Time.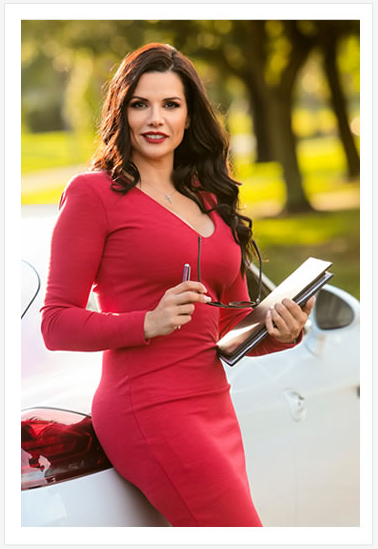 Meet Alexa
Alexa has the uncanny ability to deliver exactly what her clients want even when they are unable to precisely articulate their desires.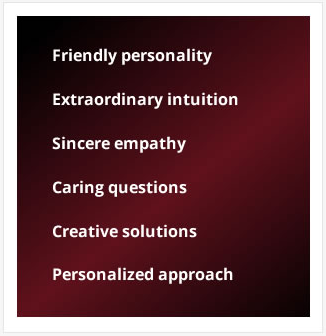 Her keen intuition combined with her encyclopedic knowledge of available homes, allows Alexa to find the ideal home for buyers.
Whether buying or selling, Alexa believes the client always comes first. She gives each client personalized attention and focus to expertly match buyers and sellers with the best solution that meets their needs and is within their financial comfort zone.
"I believe in treating my clients like family." says Alexa. "I give each client the same honesty, respect, and support I would for my own family."
Alexa is also well known for being quite assertive and an effective negotiator when it comes to meeting customers expectations.
| | | |
| --- | --- | --- |
| __________________________________________ | OUR ZILLOW REVIEWS | _______________________________________ |
Alexa and Deb did a wonderful job every step of the way in the marketing and sale of our house. Both were knowledgeable, very professional and responsive to any questions which arose. I highly recommend using them for your real estate needs.

user42209


April 10, 2020

Alexa works so hard for you whether you are buying or selling. She made finding and getting into our dream home a welcomed reality. The process was fun and so easy. Communication is key during such an important step as a new homeowner and she made everything move along smoothly, keeping us...

hannahmay4213


April 9, 2019

Alexa is extremely professional, upfront and honest. She has a wealth of knowledge and contacts that helped us find our dream home. It was such a pleasure working with her and her team. Anytime we had a question or needed something she got back to us right away. She continues to check in with us,...

kellyadiogo


January 29, 2019

Perfection… that is the word that best describes our experience with Alexa Silva. From the time we first spoke with her about our intentions to upgrade to a home more suited to our desires and needs, she made us feel at ease. She took the reins and quickly moved forward, which created a momentum...

rlewisamt


January 6, 2019

She was Very Helpful in knowing the housing market. Always able to answer questions in an expeditious way. I never felt rushed to make a decision, she always had my best interest in mind.

zuser20161122183348966


January 2, 2019

I purchased several homes with Alexa and she does a fantastic job. Start to finish great communication. Always there to help. She has a great team. I would recommend her to anyone looking to buy/sell in Palm City

trashzar


March 14, 2018

Alexa has helped me Sell and Purchase Homes on 2 different occasions in the last 3 Years. There is not a harder working, more Professional Realtor in the Industry. She truly has her finger on the pulse of the "Market" and offers multiple options to fit ones needs. She exceeded expectations at every...

nealestate3


February 8, 2018

In all my years as a home buyer and seller, I have never experienced such professionalism and customs from a realtor such as Alexis! Her knowledge and experience are an absolute must for anyone dealing in real estate. From the time of showing interest to the close of a home, Alexis is the person...

Schnzrs6


January 16, 2018

My husband and I have been very fortunate to have had the opportunity to use Alexa as our realtor. We first contracted with her to sell our home in Evergreen and are currently using her services again to sell one house and purchase another one in Pipers Landing. She is very honest with us and...

jfyfe80750


October 25, 2017

A pleasure to work with, Alexa Silva has proven herself to be the most professional, thorough, competent, knowledgeable and detail oriented realtor there is. We highly recommend Alexa for the sale of your existing home or purchase of a new one! She assisted us with both recently, and we couldn't be...

SusanMcGlynn


October 25, 2017

Alexa was extremely professional and showed she truly cared about not only us buying the right house for our family but letting us know she was there anytime to answer any questions or concerns that might come up. She went above and beyond to make this a enjoyable and stressless experience as...

SherylButterworthTully


August 16, 2017

After visiting the home we purchased several times my wife and I decided we didn't need an additional Realtor to represent us and we had confidence in Alexa that she could be fair to both buyer and seller.

we never had a reason to question her qualifications or integrity because everything she...

lewisw9


August 16, 2017

Alexa listed our home and found a buyer within just a couple of days! Her professionalism and sales expertise is superb! I would absolutely recommend her if you're thinking of selling your home!

mbrook4


June 27, 2017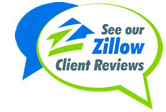 | | | |
| --- | --- | --- |
| __________________________________________ | EXCLUSIVE PROPERTIES | _______________________________________ |
| | | |
| --- | --- | --- |
| __________________________________________ | LATEST NEWS | _______________________________________ |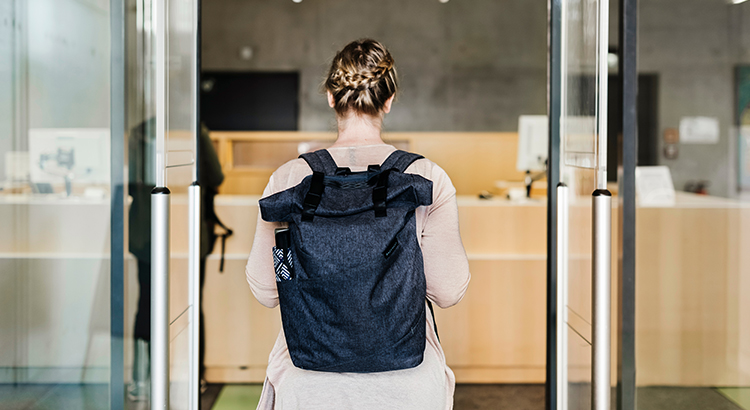 The Bureau of Labor Statistics (BLS) released their latest Employment Situation Summary last Thursday, and it again beat analysts' expectations in a big way. The consensus was for 3,074,000 jobs to be added in June. The report revealed that 4,800,000 jobs were added. The unemployment rate fell to 11.1% from 13.3% last month. Again, excellent news as the unemployment rate fell for the second consecutive month. However, there's still a long way to go before the economy fully recovers as 17.8 million Americans remain unemployed.
Here are two interesting insights on the report:
What about a supposed misclassification?
The BLS addressed this at length in a blog post last week, and concluded by saying:
"Regardless of the assumptions we might make about misclassification, the trend in the unemployment rate over the period in question is the same; the rate increased in March & April and eased in May."
They specifically noted the issue in the latest report by explaining that if they adjusted the rate for the potential miscalculation, it would increase from 11.1% to 12.1% (which is lower than the adjusted rate of 16.4% last month). They went on to say:
"However, this represents the upper bound of our estimate of misclassification and probably overstates the size of the misclassification error."
Does the shutdown of parts of the economy skew the unemployment numbers?
Because the uniqueness of 2020 impacts the employment situation in so many ways, each jobs report is now examined with a microscope to make sure the headlines generated by the report accurately convey what's happening in the job market.
One such analysis is done by Jed Kolko, Chief Economist at Indeed. He believes the extraordinary number of people in the "temporary" unemployed category confuses the broader issue of how many people have permanently lost their job. He adjusts for this when calculating his "core unemployment rate" (which subtracts temporary layoffs and adds unemployed who didn't search for a job recently).
The bad news is that his analysis reveals that the number of permanently unemployed is still rising (from 4.6% in April to 5.9% last month). The good news, however, is when you use his methodology to look back at the Great Recession, today's "core unemployment rate" is significantly lower (5.9% versus 10.5% in April 2010).
Bottom Line
Last week's jobs report was much better than most expected. However, we should remain cautious in our optimism. As the Wall Street Journal explained in their analysis of the jobs report:
"U.S. job growth surged last month, underscoring the economy's capacity for a quick rebound if businesses continue to reopen and consumers regain confidence. A recent coronavirus spike, however, could undermine trends captured in the latest jobs report."
Content previously posted on Keeping Current Matters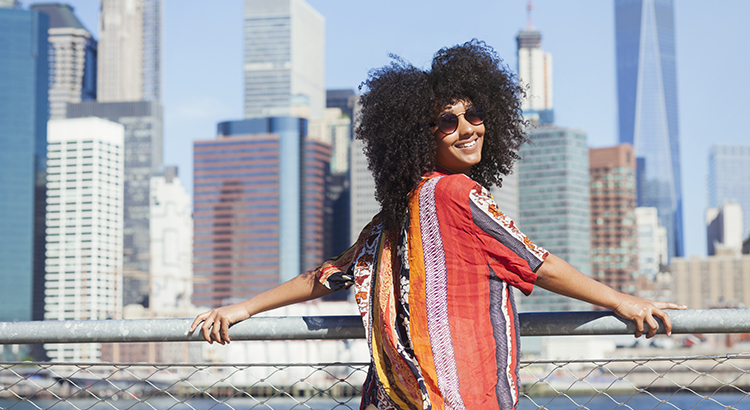 The pandemic has caused consumers to re-examine the components that make up the "perfect home." Many families are no longer comfortable with the locations and layouts of their existing homes. The allure of city life (more congested) seems to be giving way to either suburban or rural life (less congested). The fascination with an open floor plan seems to be fading as people are finding a need for more privacy while working from home.
Recently, news.com released a report that revealed how buyers' views of listings are leaning heavily to more suburban and rural properties. Here are the year-over-year percentage increases in views per property type:
Urban – 7%
Suburban – 13%
Rural – 16%
In the report, Javier Vivas, Director of Economic Research for realtor.com, gives these numbers some context:
"This migration to the suburbs is not a new trend, but it has become more pronounced. After several months of shelter-in-place orders, the desire to have more space and the potential for more people to work remotely are likely two of the factors contributing to the popularity of the burbs."
Realtor Magazine also just reported that the desire to move is strongest in our city markets:
"Nearly 30% of respondents living in a high-density urban area say that the pandemic is prompting them to want to move by the end of the year…This is more than double the rate of those living in rural parts of the country, where residents are much more likely to stay put rather than to relocate."
New Construction Also Seeing a Surge in Views
Since the pandemic has altered how consumers think about floor plans, builders are anticipating how future homes will change. In a recent press release by Zillow, it was explained that:
Builders believe as people spend more time at home during the pandemic, buyers are realizing which features of their homes are working and not working.
Homebuilders predict open-concept floor plans will be a thing of the past, as people now value more walls, doors, and overall privacy.
New construction, which offers the chance to personalize home features, saw its listing page views grow by 73% over last May.
The Virus is Even Impacting the Luxury Second-Home Market
It appears that COVID-19 is impacting the luxury market too. In an article released last week titled, Luxury Buyers Return to Market in Force, Danielle Hale, Chief Economist for realtor.com reported:
"Stay at home orders and social distancing have put a new value on the extra space. We're seeing this in the luxury market as well, which could mean there is renewed interest from high-end buyers to find a second-home that is within driving distance from their primary residence.

Much like the suburbs are gaining favor with home shoppers, second home markets are seeing increased interest from luxury buyers…Views of luxury properties accelerated 56% in The Hamptons, 28% in Palm Springs and 24% in Greenwich compared to January trends."
Bottom Line
It appears that a percentage of people are preparing to leave many American cities. Some of these moves will be permanent, while others will be temporary (such as a getaway to a second home). In either case, many consumers are on the move. Real estate professionals are ready and willing to help in any way they can.
Content previously posted on Keeping Current Matters
| | | |
| --- | --- | --- |
| __________________________________________ | Testimonials | _______________________________________ |

"I've learned that people will forget what you said, people will forget what you did, but people will never forget how you made them feel". Maya Angelou