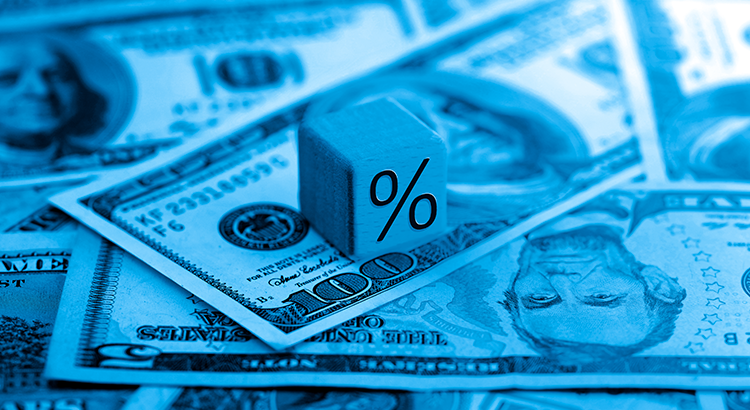 During the fourth quarter of last year, many housing experts predicted home prices were going to crash this year. Here are a few of those forecasts:
Jeremy Siegel, Russell E. Palmer Professor Emeritus of Finance at the Wharton School of Business:
"I expect housing prices fall 10% to 15%, and the housing prices are accelerating on the downside."
Mark Zandi, Chief Economist at Moody's Analytics:
"Buckle in. Assuming rates remain near their current 6.5% and the economy skirts recession, then national house prices will fall almost 10% peak-to-trough. Most of those declines will happen sooner rather than later. And house prices will fall 20% if there is a typical recession." 
"Housing is already cooling in the U.S., according to July data that was reported last week. As interest rates climb steadily higher, Goldman Sachs Research's G-10 home price model suggests home prices will decline by around 5% to 10% from the peak in the U.S. . . . Economists at Goldman Sachs Research say there are risks that housing markets could decline more than their model suggests."
The Bad News: It Rattled Consumer Confidence
These forecasts put doubt in the minds of many consumers about the strength of the residential real estate market. Evidence of this can be seen in the December Consumer Confidence Survey from Fannie Mae. It showed a larger percentage of Americans believed home prices would fall over the next 12 months than in any other December in the history of the survey (see graph below). That caused people to hesitate about their homebuying or selling plans as we entered the new year.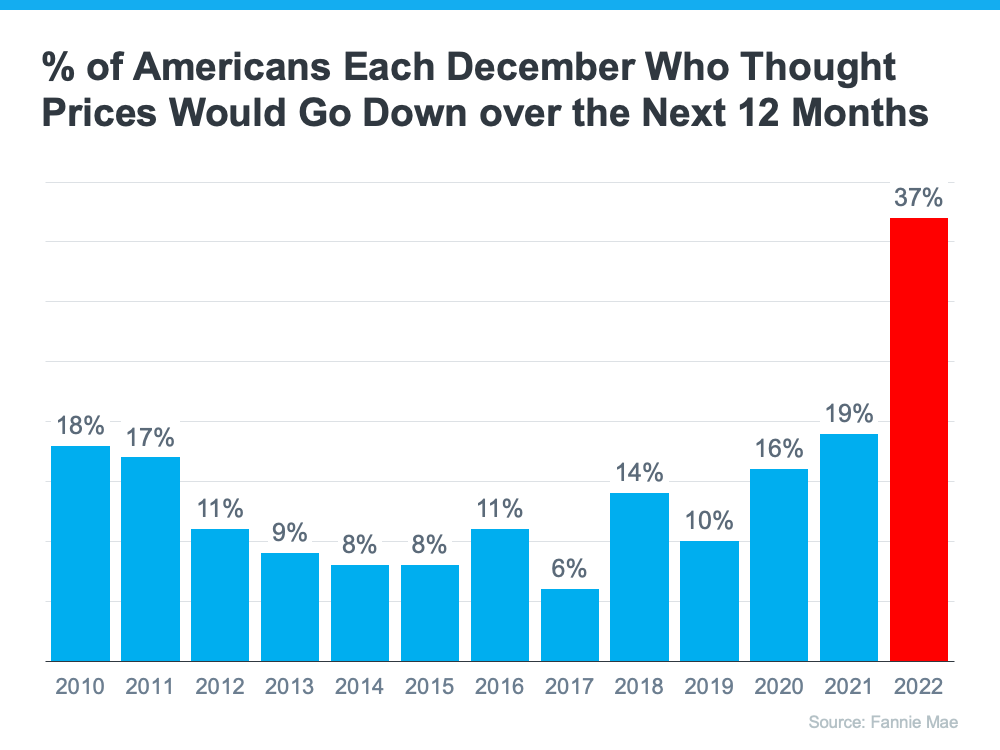 The Good News: Home Prices Never Crashed
However, home prices didn't come crashing down and seem to be already rebounding from the minimal depreciation experienced over the last several months. 
In a report just released, Goldman Sachs explained:
"The global housing market seems to be stabilizing faster than expected despite months of rising mortgage rates, according to Goldman Sachs Research. House prices are defying expectations and are rising in major economies such as the U.S.,. . . "
Those claims from Goldman Sachs were verified by the release last week of two indexes on home prices: Case-Shiller and the FHFA. Here are the numbers each reported: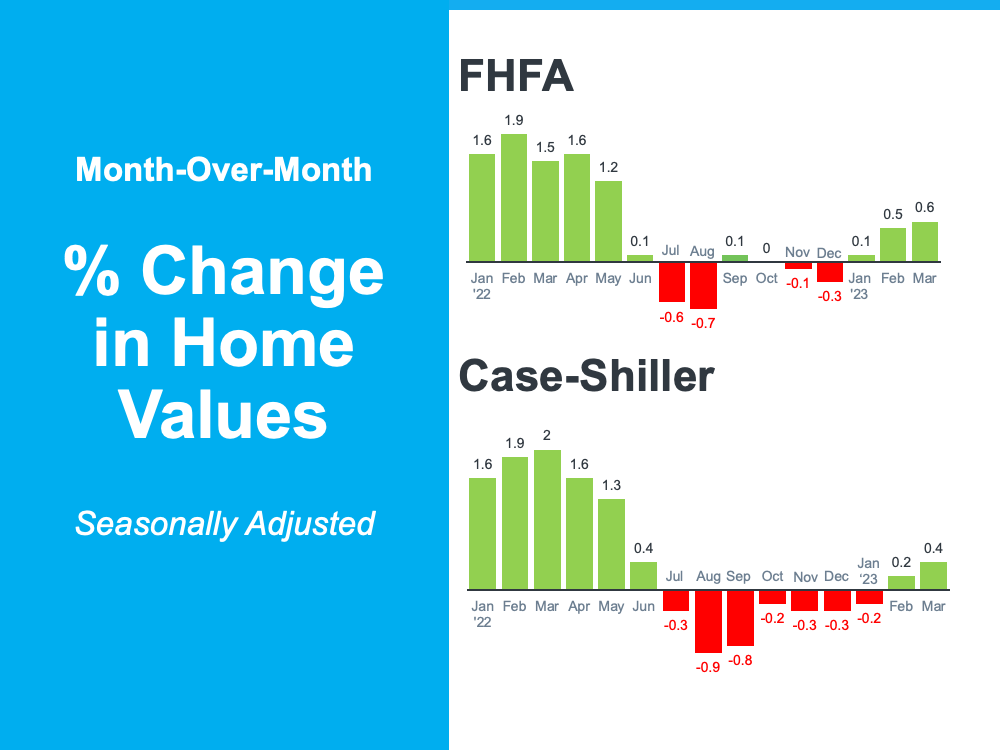 Home values seem to have turned the corner and are headed back up.
Bottom Line
The housing market is much stronger than many think. To get a true evaluation of your local market, reach out to a trusted real estate professional.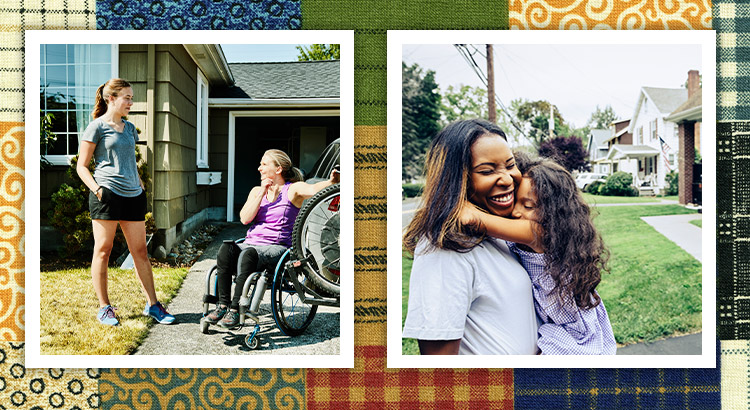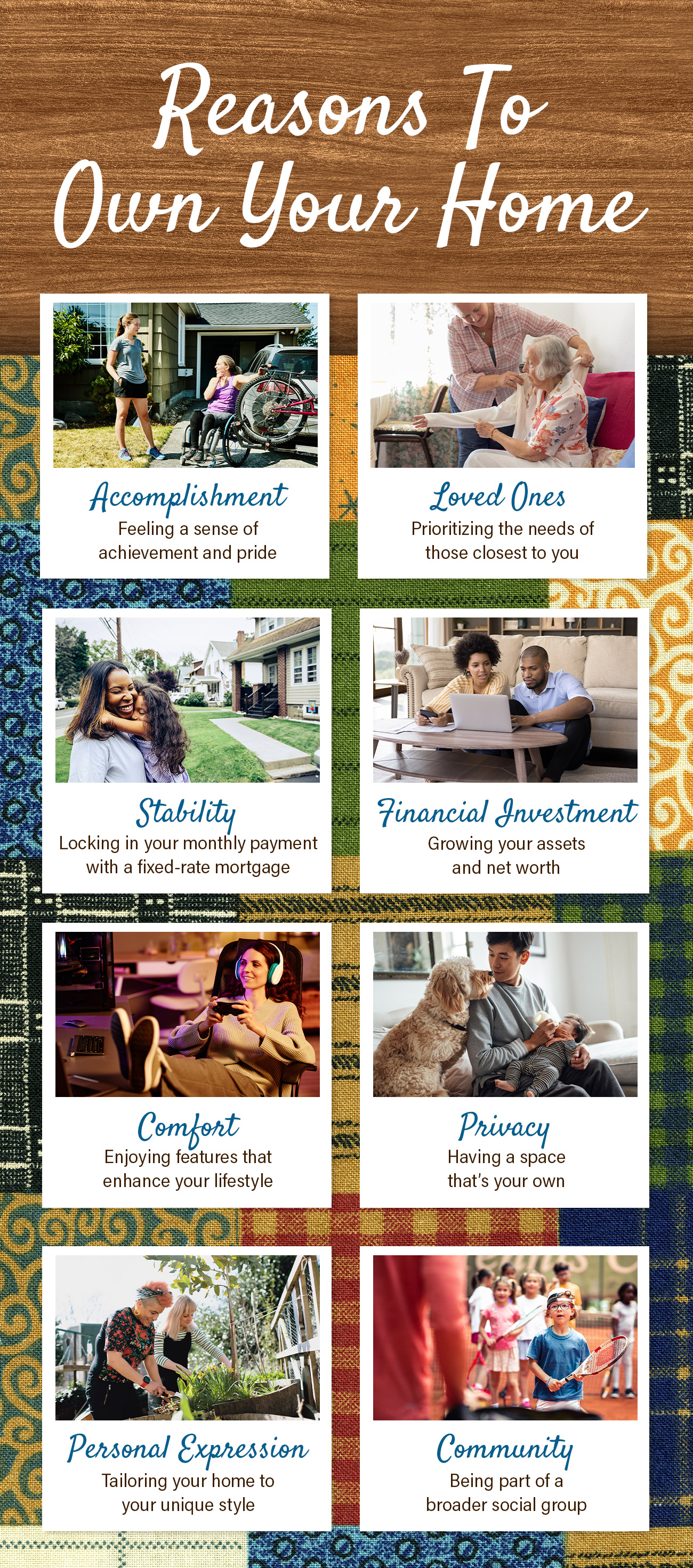 Some Highlights
June is National Homeownership Month, and it's a perfect time to think about all the benefits that come with owning your home.
Owning a home not only makes you feel proud and accomplished, but it's also a big step toward having a secure and stable financial future.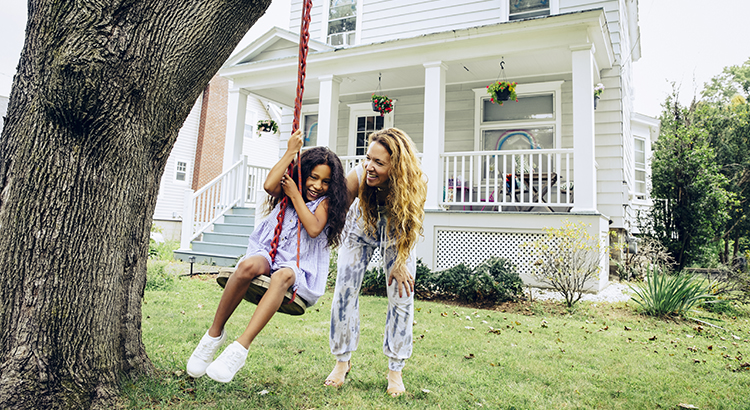 Buying and owning your home can make a big difference in your life by bringing you joy and a sense of belonging. And with June being National Homeownership Month, it's the perfect time to think about all the benefits homeownership provides. 
Of course, there are financial reasons to buy a house, but it's important to consider the non-financial benefits that make a home more than just where you live.
Here are three ways owning your home can give you a sense of accomplishment, happiness, and pride. 
You May Feel Happier and More Fulfilled 
Owning a home is associated with better mental health and well-being. Gary Acosta, CEO and Co-Founder at the National Association of Hispanic Real Estate Professionals (NAHREP), explains:
"Studies have shown the emotional and psychological benefits that homeownership has on a person's health and self-esteem . . ."
Similarly, Habitat for Humanity says:
"Residential stability among homeowners is related to improved life satisfaction, . . . along with better physical and mental health."
So, according to the experts, owning a home can improve your psychological wellness by making you feel happier and more accomplished.
You Can Engage in Your Neighborhood and Grow Your Sense of Community
Your home connects you to your community. Homeowners tend to stay in their homes longer than renters, and that can help you feel more connected to your community because you have more time to build meaningful relationships. And, as Acosta says, when people stay in the same area for a longer period of time, it can lead to them being more involved:
"Homeowners also tend to be more active in their local communities . . ."
After all, it makes sense that someone would want to help improve the area they're going to be living in for a while.
You Can Customize and Improve Your Living Space
Your home is a place that's all yours. When you own it, unless there are specific homeowner's association requirements, you're free to customize it however you see fit. Whether that's small home improvements or full-on renovations, your house can be exactly what you want and need it to be. As your tastes and lifestyle change, so can your home. As Investopedia tells us:
"One often-cited benefit of homeownership is the knowledge that you own your little corner of the world. You can customize your house, remodel, paint, and decorate without the need to get permission from a landlord."
Renting can limit your ability to personalize your living space, and even if you do make changes, you may have to undo them before your lease ends. The ability homeownership gives you to customize and improve where you live creates a greater sense of ownership, pride, and connection with your home.
Bottom Line
Owning your home can change your life in a way that gives you greater satisfaction and happiness. Connect with a local real estate professional today if you're ready to explore homeownership and all it has to offer.