Some Highlights
If you're trying to decide whether to rent or buy a home, consider the advantages homeownership offers.
Buying a home can help you escape the cycle of rising rents, it's a powerful wealth-building tool, and it's typically considered a good hedge against inflation.
If you're ready to take advantage of the benefits of homeownership, let's connect to explore your options.
Content previously posted on Keeping Current Matters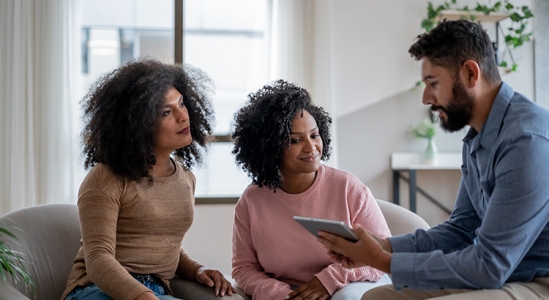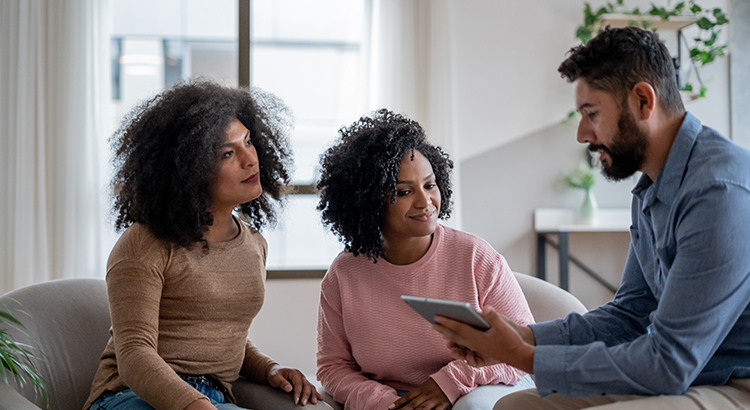 Today's market is at a turning point, making it more essential than ever to work with a real estate professional. Not only will a trusted real estate advisor keep you updated and help you make the best decisions based on current market trends, but they're also experts in managing the many aspects of selling your house.
Here are five key reasons why working with a real estate professional makes sense today.
1. A Professional Follows the Latest Market Trends
With higher mortgage rates and moderating buyer demand, conditions are changing and staying on top of the latest market information is crucial when you sell.
Working with an expert real estate advisor helps ensure you can stay updated on what's happening. They know your local area and follow national trends too. More importantly, they'll know what this data means for you, and as the market shifts, they'll be able to help you navigate it and make your best decision.
2. A Professional Helps Maximize Your Pool of Buyers
Your agent's role in bringing in buyers is important. Real estate professionals have a large variety of tools at their disposal, such as social media followers, agency resources, and the Multiple Listing Service (MLS) to ensure your house is viewed by the most buyers. Investopedia explains why it's risky to sell on your own without the network an agent provides:
"You don't have relationships with clients, other agents, or a real estate agency to bring the largest pool of potential buyers to your home. A smaller pool of potential buyers means less demand for your property, which can translate into waiting longer to sell your home and possibly not getting as much money as your house is worth."
3. A Professional Understands the Fine Print
Today, more disclosures and regulations are mandatory when selling a house. That means the number of legal documents you'll need to juggle is growing. The National Association of Realtors (NAR) explains it best, saying:
"Selling a home typically requires a variety of forms, reports, disclosures, and other legal and financial documents. . . . Also, there's a lot of jargon involved in a real estate transaction; you want to work with a professional who can speak the language."
A real estate professional knows exactly what needs to happen, what all the fine print means, and how to work through it efficiently. They'll help you review the documents and avoid any costly missteps that could occur if you try to handle them on your own.
4. A Professional Is a Trained Negotiator
If you sell without a professional, you'll also be solely responsible for all the negotiations. That means you'll have to coordinate with:
The buyer, who wants the best deal possible
The buyer's agent, who will use their expertise to advocate for the buyer
The inspection company, which works for the buyer and will almost always find concerns with the house
The appraiser, who assesses the property's value to protect the lender
In today's changing market, buyers are regaining some negotiation power as bidding wars ease. Instead of going toe-to-toe with all the above parties alone, lean on an expert. They'll know what levers to pull, how to address everyone's concerns, and when you may want to get a second opinion.
5. A Professional Knows How To Set the Right Price for Your House
If you sell your house on your own, you may be more likely to overshoot your asking price. That could mean your house will sit on the market because you priced it too high for where the market is now. Today, pricing a house requires even more expertise to ensure you get it right. NAR explains it like this:
"A great real estate agent will look at your home with an unbiased eye, providing you with the information you need to enhance marketability and maximize price."
Real estate professionals know the ins and outs of how to price your house accurately and competitively. To do so, they compare your house to recently sold homes in your area and factor in the current condition of your home. These steps are key to making sure it's set to move quickly while still getting you the highest possible final sale price.
Bottom Line
Whether it's following local and national trends and guiding you through a shifting market or pricing your house right, a real estate agent has essential insights you'll want to rely on throughout the transaction. Don't go at it alone.  If you plan to sell your house, let's connect.
Content previously posted on Keeping Current Matters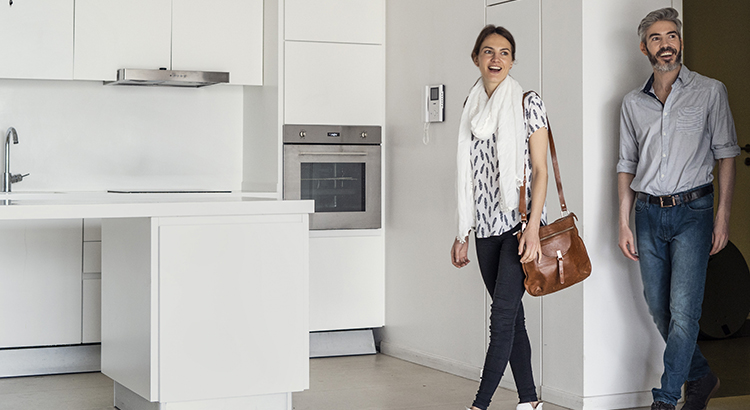 The historically low inventory over the past few years led to challenges for many buyers trying to find a home that met their needs and their budget. If you're in the same boat, you should know the recent shift in the housing market may have opened up doors for you to restart your search.
The inventory of homes for sale has increased this year, and that's giving buyers much needed options. As Danielle Hale, Chief Economist at realtor.com, says:
". . . today's shoppers have more than 5 homes to consider for every 4 they had at this time a year ago."
But perspective is important. Overall, housing supply is still low. If you need even more choices, expanding your search by adding additional housing types, like condominiums, could help.
Exploring Condos Could Add Options That Fit Your Budget
One thing to consider is condos generally differ from single-family homes in average space and floorplans. But that size difference is one reason why condos can be a more affordable option. According to a recent report from realtor.com, condo buyers paid roughly 7% less for their home than buyers of other housing types last year. With rising mortgage rates and home prices, the relative affordability of a condo could be worth considering.
Remember, your first home doesn't have to be your forever home. The important thing is to get your foot in the door as a homeowner. Buying a condo now can springboard you into a bigger home later on. An article from the Urban Institute explains:
"Because condos and co-ops are generally more affordable, they tend to help first-time homebuyers step onto the first rung of the homeownership ladder. These buyers often use the equity on their condo to then purchase a larger single-family home."
In other words, owning a condo will help you start building wealth in the form of home equity. In time, the equity you build can fuel a future purchase should you decide you want to buy a home with more space or different amenities.
Condo Living Provides Several Great Perks
Boosting the number of options in your budget during your home search is just one reason to consider condos, but there are several other benefits to condo living.
First, they tend to require minimal upkeep and lower maintenance – and that can give you more time to spend doing the things you enjoy. A recent article from Bankrate highlights this, saying:
"Condos can be a good option for anyone who wants to keep home maintenance to a minimum . . . if the roof is leaking or the carpet in the lobby needs to be replaced, that's not your responsibility — the condo association handles those duties."
Plus, since many condos are located in or near city centers, they offer the added benefit of being in close proximity to work and leisure. Again, realtor.com explains:
"Buying a condo, which is generally less expensive than a single-family home, enables a household to afford to own in the middle of it all, and often means a newer-built home with less maintenance responsibility."
Ultimately, owning and living in a condo can be a lifestyle choice. And if that appeals to you, they could give you the added options you need to buy your first home.
Bottom Line
Adding condominiums to your housing search could be a great move. If you're ready to search condos in our area, let's connect today.
Content previously posted on Keeping Current Matters