Some veterans are finding it difficult to obtain a home in today's market. According to the National Association of Realtors (NAR):
"Conventional conforming mortgages (mortgages that conform to guidelines set by Fannie Mae and Freddie Mac), accounted for 74% of mortgages obtained by homebuyers in May 2021, an increase from about 65% during 2018 through 2019…The share of VA-guaranteed loans has also decreased to 7% in May 2021 from about 10% in past years."
Recent data in the latest Origination Insight Report from Ellie Mae sheds light on the continuation of this trend. Below, we can see just how small of a share of total financing VA loans made up in June of 2021, according to that Ellie Mae report:
The drop in VA loan usage can be attributed to the difficulties veterans continue to face when buying a home. The NAR article elaborates:
"It is extremely difficult for FHA/VA buyers to get accepted in a multiple offer situation. They are on the bottom of the hierarchy."
One contributing factor is that buyers with VA loans can't waive certain contingencies. However, just because a certain contingency must be present for a particular buyer doesn't mean that buyer's offer shouldn't be considered.
What Should Sellers Do To Help Create a Level Playing Field?
As a seller, it's important to consider every offer in front of you regardless of loan type. If you're selecting an offer because some contingencies are waived, keep in mind that it doesn't always mean the offer is what's best for you.
Buyers who can't waive specific contingencies may adjust other terms in their offer to make it more appealing to sellers. This may depend on several factors, including their loan type and location, but a motivated buyer and their agent will do everything they can to present an offer that's as appealing to you as possible.
Ultimately, you should make sure you take time to really understand the terms of their offer and see the big picture. Working with a driven buyer who's motivated to purchase your house may provide a better opportunity for you to reach your overall best option and what's most important to you.
Bottom Line
If you're ready to sell, let's connect. Together, we can make sure you understand the terms of all offers so you can give each one fair consideration, including those buyers using a VA loan. Our veterans sacrifice so much for our country. They've earned our gratitude and should have the same opportunity to obtain the home of their dreams.
Content previously posted on Keeping Current Matters
With forbearance plans about to come to an end, many are concerned the housing market will experience a wave of foreclosures like what happened after the housing bubble 15 years ago. Here are four reasons why that won't happen.
1. There are fewer homeowners in trouble this time
After the last housing crash, about 9.3 million households lost their home to a foreclosure, short sale, or because they simply gave it back to the bank.
As stay-at-home orders were issued early last year, the overwhelming fear was the pandemic would decimate the housing industry in a similar way. Many experts projected 30% of all mortgage holders would enter the forbearance program. Only 8.5% actually did, and that number is now down to 3.5%.
As of last Friday, the total number of mortgages still in forbearance stood at  1,863,000. That's definitely a large number, but nowhere near 9.3 million.
2. Most of the 1.86M in forbearance have enough equity to sell their home
Of the 1.86 million homeowners currently in forbearance, 87% have at least 10% equity in their homes. The 10% equity number is important because it enables homeowners to sell their houses and pay the related expenses instead of facing the hit on their credit that a foreclosure or short sale would create.
The remaining 13% might not all have the option to sell, so if the entire 13% of the 1.86M homes went into foreclosure, that would total 241,800 mortgages. To give that number context, here are the annual foreclosure numbers of the three years leading up to the pandemic:
2017: 314,220
2018: 279,040
2019: 277,520
The probable number of foreclosures coming out of the forbearance program is nowhere near the number of foreclosures coming out of the housing crash 15 years ago. The number does, however, draw a similar comparison to the three years prior to the pandemic.
3. The current market can absorb any listings coming to the market
When foreclosures hit the market in 2008, there was an excess supply of homes for sale. The situation is exactly the opposite today. In 2008, there was a 9-month supply of listings for sale. Today, that number stands at less than 3 months of inventory on the market.
As Lawrence Yun, Chief Economist at the National Association of Realtors (NAR), explains when addressing potential foreclosures emerging from the forbearance program:
"Any foreclosure increases will likely be quickly absorbed by the market. It will not lead to any price declines."
4. Those in power will do whatever is necessary to prevent a wave of foreclosures
Just last Friday, the White House released a fact sheet explaining how homeowners with government-backed mortgages will be given further options to enable them to keep their homes when exiting forbearance. Here are two examples mentioned in the release:
"For homeowners who can resume their pre-pandemic monthly mortgage payment and where agencies have the authority, agencies will continue requiring mortgage servicers to offer options that allow borrowers to move missed payments to the end of the mortgage at no additional cost to the borrower."
"The new steps the Department of Housing and Urban Development (HUD), Department of Agriculture (USDA), and Department of Veterans Affairs (VA) are announcing will aim to provide homeowners with a roughly 25% reduction in borrowers' monthly principal and interest (P&I) payments to ensure they can afford to remain in their homes and build equity long-term. This brings options for homeowners with mortgages backed by HUD, USDA, and VA closer in alignment with options for homeowners with mortgages backed by Fannie Mae and Freddie Mac."
When evaluating the four reasons above, it's clear there won't be a flood of foreclosures coming to the market as the forbearance program winds down.
Bottom Line
As Ivy Zelman, founder of the major housing market analytical firm Zelman & Associates, notes:
"The likelihood of us having a foreclosure crisis again is about zero percent."
Content previously posted on Keeping Current Matters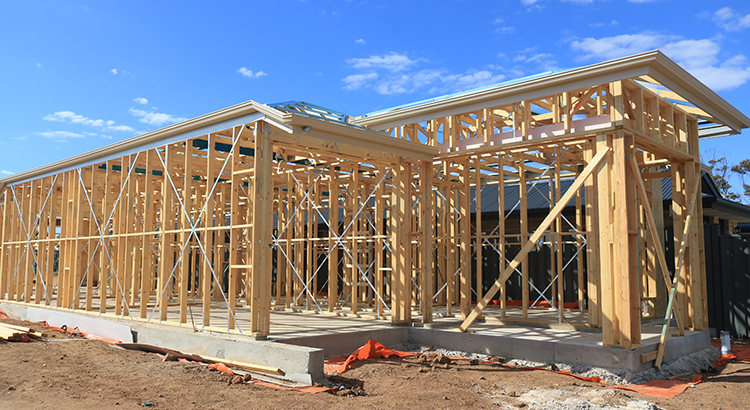 One of the hottest topics of conversation in today's real estate market is the shortage of available homes. Simply put, there are many more potential buyers than there are homes for sale. As a seller, you've likely heard that low supply is good news for you. It means your house will get more attention, and likely, more offers. But as life begins to return to normal, you may be wondering if that's something that will change.
While it may be tempting to blame the pandemic for the current inventory shortage, the pandemic can't take all the credit. While it did make some sellers hold off on listing their houses over the past year, the truth is the low supply of homes was years in the making. Let's take a look at the root cause and what the future holds to uncover why now is still a great time to sell.
Where Did the Shortage Come From?
It's not just today's high buyer demand. Our low supply goes hand-in-hand with the number of new homes built over the past decades. According to Sam Khater, VP and Chief Economist at Freddie Mac:
"The main driver of the housing shortfall has been the long-term decline in the construction of single-family homes."
Data in a recent report from the National Association of Realtors (NAR) tells the same story. New home construction has been lagging behind the norm for quite some time. Historically, builders completed an average of 1.5 million new housing units per year. However, since the housing bubble in 2008, the level of new home construction has fallen off (see graph below):
The same NAR report elaborates on the impact of this below-average pace of construction:
". . . the underbuilding gap in the U.S. totaled more than 5.5 million housing units in the last 20 years." 

"Looking ahead, in order to fill an underbuilding gap of approximately 5.5 million housing units during the next 10 years, while accounting for historical growth, new construction would need to accelerate to a pace that is well above the current trend, to more than 2 million housing units per year. . . ."
That means if we build even more new houses than the norm every year, it'll still take a decade to close the underbuilding gap contributing to today's supply-and-demand mix. Does that mean today's ultimate sellers' market is here to stay?
We're already starting to see an increase in new home construction, which is great news. But newly built homes can't bridge the supply gap we're facing right now on their own. In the State of the Nation's Housing 2021 Report, the Joint Center for Housing Studies of Harvard University (JCHS) says:
"…Although part of the answer to the nation's housing shortage, new construction can only do so much to ease short-term supply constraints. To meet today's strong demand, more existing single-family homes must come on the market."
Early Indicators Show More Existing-Home Inventory Is on Its Way
When we look at existing homes, the latest reports signal that housing supply is growing gradually month-over-month. This uptick in existing homes for sale shows things are beginning to shift. Based on recent data, Odeta Kushi, Deputy Chief Economist at First American, has this to say:
"It looks like existing inventory is starting to inch up, which is good news for a housing market parched for more supply."
Lawrence Yun, Chief Economist at NAR, echoes that sentiment:
"As the inventory is beginning to pick up ever so modestly, we are still facing a housing shortage, but we may have turned a corner."
So, what does all of this mean for you? Just because life is starting to return to normal, it doesn't mean you missed out on the best time to sell. It's not too late to take advantage of today's sellers' market and use rising equity and low interest rates to make your next move.
Bottom Line
It's still a great time to sell. Even though housing supply is starting to trend up, it's still hovering near historic lows. Let's connect to discuss how you can list your house now and use the inventory shortage to get the best possible terms for you.
Content previously posted on Keeping Current Matters